Tobacco Prevention and Cessation Program (TPCP) - Community-Based Tobacco Free Arkansas
Grants to Arkansas Nonprofits, Agencies, and
IHEs for Smoking Intervention Programs
Agency Type:
Foundation / Corporation

Arkansas Department of Health (ADH)

12/01/16

11/29/16

12/13/16 2:00 PM CST Receipt
Grants of up to $80,000 per year to Arkansas nonprofit organizations, academic institutions, and government agencies to reduce tobacco use. Applicants must register by November 21 to attend the December 1 workshop. Questions will be accepted through November 29.

The Arkansas Department of Health (ADH) Tobacco Prevention and Cessation Program's (TPCP) mission is to foster a tobacco-free society through the use of proven activities and partnerships among communities and with the people of Arkansas. In order to reduce morbidity and mortality as well as the social and economic burden caused by tobacco use, TPCP administers a strong, comprehensive, evidence-based tobacco control program as outlined in the CDC's Best Practices Guide.

The purpose of this RFA is to fund local community organizations using Master Settlement Agreement (MSA) dollars who work in unison with TPCP and other statewide partners to implement evidence-based interventions that decrease youth initiation of tobacco and nicotine products through policy implementation and to eliminate exposure to secondhand smoke. In addition, efforts must include implementation of interventions which foster a shift toward tobacco free social norms.

TPCP receives Master Settlement Agreement (MSA) funding to assist in reducing Arkansas's tobacco use prevalence. Since receiving these funds in 2001, TPCP has engaged in evidence-based practices such as adopting statewide policies; systems change and interventions strategies; youth advocacy activities to reduce tobacco use, secondhand and third hand smoke exposure; and reducing tobacco-related disparities.

TPCP's structure and program goals are based on the following CDC Best Practice Intervention Areas:

1) State and Community Interventions: support and implement programs and policies to influence societal resources that encourage and support individuals to make behavior choices consistent with tobacco-free norms in order to have the greatest long-term population impact.

2) Mass-Reach Health Communication Interventions: deliver strategic, culturally appropriate, and high-impact health communication interventions to prevent tobacco use initiation, to promote cessation, and to shape social norms.

3) Cessation Interventions: promote health system changes and coordinated treatment that is accessible to all Arkansans through the Arkansas Tobacco Quitline (ATQ).

4) Surveillance and Evaluation: monitor attitudes, behaviors, and health outcomes over time to assess the process and outcomes of implemented programs to increase efficiency, impact, and demonstrate effectiveness.

5) Infrastructure, Administrations and Management: assure that the TPCP's complex, integrated programs have staff with the necessary experience, training, and oversight to provide appropriate fiscal management, accountability, and coordination.

The maximum award for the two-year funding period will be $160,000 ($80,000 per year).

The anticipated funding period is July 1, 2017 through June 30, 2019.

Applicants must be a nonprofit public or private organization, academic nonprofit institution, state/county/city entity, or other type of nonprofit institution. Applicants claiming private, nonprofit status MUST INCLUDE with the submission of their application either certification from the State of Arkansas, Office of the Secretary of State, or a letter from the Department of the Treasury, Internal Revenue Service (IRS) classifying the applicant as a private, nonprofit organization.

In addition, applicants must demonstrate experience and expertise in organizing community members and organizations to advance public health policy and in mobilizing communities to address tobacco use. Applicants must demonstrate the financial and administrative capacity to manage a state contract as well as the technical expertise to successfully implement the full range of activities outlined in this RFA.

The applicant is responsible for implementing the work described in the RFA. All core (required) staff must be employed and supervised by the applicant/fiduciary agent or an individual/organization appointed by the applicant/fiduciary agent. If the core staff is employed by a designated organization other than the applicant, the overall responsibility of the core staff and deliverables remains the responsibility of the applicant/fiduciary.

Applicants should note that the lead organization (fiduciary agent) will have overall responsibility for all contract activities and will be the primary contact for TPCP.

Applicants must have a written policy that they do not receive funding from or have an affiliation (membership, ownership, contractual, or other) with any organization, including subsidiaries, foundations or other related parties of such organizations, that has any interest in the production, manufacture, marketing, distribution, sale, or continued use of tobacco, including electronic smoking devices (ESD).

To assist applicants interested in applying for these funds, a Mandatory Grant Application Workshop will be held on December 1, 2016. The Grant Application Workshop will provide grant application instructions.

Location:

Arkansas Department of Health
Auditorium
4815 W. Markham St.
Little Rock, AR 72205

Time: 10:30 AM to 2:30 PM

Failure to attend the Grant Application Workshop will result in disqualification from the RFA review process.

The workshop registration form must be completed and received on or before 3:30 PM CST on November 21, 2016.

Timeline:

-RFA Issued: November 7, 2016

-Period for Questions: November 7, 2016 to November 29, 2016

-Due Date for Receipt of Workshop Registration Form: November 21, 2016 by 3:30 PM CST

-Mandatory Training Workshop: December 1, 2016 from 10:30 - 2:30 PM CST

-Due Date for Applications: December 13, 2016 by 2:00 PM CST

-Anticipated Date for Completion of Application Reviews; Recipient Selection and Award Notices -Mailed: January 12, 2017

-Start Date of Sub-Grant: July 1, 2017

Before starting your grant application, please review the funding source's website listed below for updates/changes/addendums/conferences/LOIs.
Daniel McNutt
P: 501-280-4631
F: 501-280-4474
daniel.mcnutt@arkansas.gov

Mail applications to:

Arkansas Department of Health
Procurement Branch
Attention: Daniel McNutt
4815 W. Markham St. Slot 58
Little Rock, AR 72205 -3867

Or hand deliver to:

Arkansas Department of Health
Procurement Branch
Attention: Daniel McNutt
4815 W. Markham St. Room – L156
Little Rock, AR 72205 -3867

RFA-16-0009

USA: Arkansas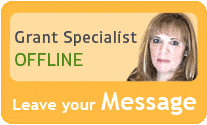 Our team of researchers and grant specialists review hundreds of funding resources daily to make sure GrantWatch.com provides members with the most up-to-date grants.
We have grants for: