Hunting, Fishing, and Shooting Camp Coordinator
Grants to New Mexico Nonprofits for Hunting
and Fishing Programs for Youth and Families
Agency Type:
Foundation / Corporation

New Mexico Department of Game and Fish - General Services Department - State Purchasing Division

12/06/16

12/08/16

12/29/16 3:00 PM MT
Grants to New Mexico nonprofit conservation organizations to provide fishing, hunting, and shooting overnight and day camps for youth and families throughout the State. A mandatory pre-application conference is scheduled for December 6. Applicants may submit questions through December 8. The selected agencies will responsible for recruiting, retaining and reactivating (R3) hunters, shooters, and anglers in New Mexico.

Organizations must be willing and able to work closely with other nonprofit conservation organizations and organizations that support youth and families. Organizational staff must be responsible for mentoring campers in educational, social and personal matters. This position will work closely with the Shooting Program, Archery Program, Hunter Education Program and Aquatic Education Program.

Offeror(s) and/or assigned camp staff must:

1) Organize, promote, plan, prepare, execute, a minimum of 20 hunting, fishing and/or shooting camps for citizens of New Mexico to recruit, retain and reactive hunters and anglers in the state.

2) Recruit campers/participants for the camps. Once the Offeror(s) has recruited participants they must establish a foundation of trustworthiness, respect, responsibility, fairness, caring and citizenship in youth and adult hunters, fisherpersons and shooters in New Mexico. All participants must feel welcome and safe. The Offeror(s) and staff must create an environment to ensure a positive experience.

3) Live with campers during the event.

4) Encourage participation in camp activities and interactions with other campers.

5) Be able to teach courses independently and co-teach courses with other camp staff members.

6) Be "on call" while camp is in session, to the needs, safety and responsibilities of camp and the campers 24 hours a day.

7) Be a positive role model and leader for the campers and camp staff.

8) Cooperate fully with the Department's Information and Education Division.

9) Submit invoices monthly.

10) Submit reports after each camp.

The term of the Contract shall be for one (1) year from date of award with the option to extend for a period of three (3) additional years, on a year-to-year basis, by mutual agreement of all parties and approval of the New Mexico State Purchasing Agent at the same price, terms and conditions.

This Contract shall not exceed four (4) years.

Nonprofit conservation organizations are eligible.

A mandatory pre-proposal conference will be held beginning at 10:00 AM Mountain Standard Time/Daylight Time on December 6, 2016 in the Administrative Services Conference room at the Department of Game and Fish, 1 Wildlife Way, Santa Fe, NM.

Potential Offeror(s) are encouraged to submit written questions in advance of the conference to the Procurement Manager.

Timeline:
-Distribution List: December 6, 2016
-Deadline to Submit Questions: December 8, 2016, 3:00 PM MT
-Response to Written Questions: December 13, 2016
-Submission of Proposal: December 29, 2016, 3:00 PM MT
-Proposal Evaluations: January 5, - January 12, 2017
-Selection of Finalists: January 13, 2017
-Oral Presentation: January 19, 2017
-Finalize Contractual Agreements: January 20 - January 24, 2017
-Contract Awards: January 25, 2017
-Protest Deadline: +15 days

If you are not currently registered as a vendor with the State of New Mexico, please fill out the application form found at this link: https://solutions.sciquest.com/apps/Router/SupplierLogin?CustOrg=StateOfNewMexico

Distribution List: Potential Offerors should hand deliver, return by facsimile or registered or certified mail the "Acknowledgement of Receipt of Request for Proposals Form" to have their organization placed on the procurement Distribution List. The procurement distribution list will be used for the distribution of written responses to questions. Failure to return the Acknowledgement of Receipt form shall constitute a presumption of receipt and rejection of the RFP, and the potential Offeror's organization name shall not appear on the distribution list.

Written Questions: Potential Offerors may submit written questions to the Procurement Manager as to the intent or clarity of this RFP.

Oral Presentations: Finalist Offerors may be required to conduct an oral presentation. Whether or not oral presentations will be held is at the discretion of the Evaluation Committee and SPD.

Before starting your grant application, please review the funding source's website listed below for updates/changes/addendums/conferences/LOIs.
Anthony Sanchez, Procurement Manager
PO Box 25112
Santa Fe, NM 87507
(505) 476-8144
anthonyd.sanchez@state.nm.us

All deliveries of responses via express carrier must be addressed as follows (except for electronic submissions through SPD's electronic procurement system eProNM):

Name: Anthony Sanchez c/o Susan Inman
Hunting, Fishing and Shooting Camp Coordinator
RFP# 70-516-16-05357
State Purchasing Division
1100 St. Francis Dr., Room 2016
Santa Fe, New Mexico 87505

RFP# 70-516-16-05357

USA: New Mexico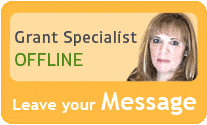 Our team of researchers and grant specialists review hundreds of funding resources daily to make sure GrantWatch.com provides members with the most up-to-date grants.
We have grants for: