Alternative Fuel Infrastructure Program (AFIP)
Grants to Maryland Businesses for the Establishment
of Alternative Fuel Refilling or Charging Stations

Maryland Energy Administration (MEA)

02/10/17 5:00 PM EST

Request a Grant Writer
Grants to Maryland businesses for the installment of alternative fuel refilling or charging stations that can be accessed by the public. Funding may be used to subsidized labor, site design, site preparation, equipment installation, upgrade for utility connections, and the signage and equipment necessary to implement the station. The goal of this program will be to lessen dependence on foreign oil supplies, as well as contribute to increased air quality due to the reduced tailpipe emissions for these sources of propulsion.

This program provides grants for the installation in the State of privately run and publicly accessible:

- Natural gas refueling stations utilizing fast fill dispensers
- Propane refueling stations
- Ethanol refueling stations
- DC Fast Charging stations
- Hydrogen refueling stations

Installation of equipment for the on-site production and dispensing of hydrogen fuel will be also be considered an eligible cost. All stations and equipment must comply with all applicable local permitting and State building, environmental and fire codes.

Establishing an adequate refilling/charging infrastructure is necessary to address one of the prime concerns influencing consumer purchase and use of alternative fuel vehicles (AFVs), "range anxiety."

Range anxiety describes a condition in which the consumer is hesitant to buy an AFV due to concerns about being stranded without access to refilling/charging infrastructure or being unable to complete a trip given the constraints of the vehicle. This is a particular concern with alternative transportation fuels requiring a discrete refueling infrastructure.

To further address range anxiety, the State wishes to facilitate the deployment of AFV refilling/charging stations that will enable travel and the movement of goods to and through the State from the surrounding region as well as within the State. To that end, each proposed location must meet the following criteria:

1) Be of strategic importance to extending the range and reach of AFV's along transportation corridors, such as major highways, shipping routes, and population centers. The strategic importance of the location shall be clearly outlined in the submitted application.

2) Be operable and accessible to the public on a 24/7 basis and contain adequate lighting for all weather conditions.

3) Remain operable and accessible to the public year round and be maintained to be free of both man-made and natural obstructions.

Also, each applicant must be able to secure necessary property rights, easements, right of way and access to the property for the station. Documentation (e.g. a letter of commitment) must be included in the grant application.

$2,000,000

Propane: up to $100,000
Ethanol: up to $35,000
DC Fast Charger: up to $45,000
Natural Gas: up to $500,000
Hydrogen: up to $300,000

It is important to note that if awarded a grant, the project must be finished and all invoices must be submitted by October 1, 2018.

Only businesses are eligible to apply.

Each business must be in good standing with the Maryland State Department of Assessments and Taxation.

Regulated utilities, local governments, and state government agencies are not eligible for funding under this program.

Eligible projects must be sited within Maryland, have a fixed location and must be open to the public twenty-four hours a day, seven days a week.

Projects must utilize commercially available technologies. Grants will not be awarded to fund research or demonstration projects.

Ineligible costs include mobile refueling equipment, the purchase of fuels to stock the fueling station, and any ongoing equipment and site maintenance costs.

Each applicant's cost share is required to be at least 50% of the total project cost. A larger applicant cost share will be evaluated more favorably.

Applicants will be notified of grant award or denial by April 2017.

Before starting your grant application, please review the funding source's website listed below for updates/changes/addendums/conferences/LOIs.
Mike Jones​, Program Manager
Email: Michael.Jones1@maryland.gov
Phone: 410-537-4071
Fax: 410-537-4096

Send or deliver applications to:

Maryland Energy Administration
-Attention- Alternative Fuel Infrastructure Grant Program
1800 Washington Boulevard, Suite 755
Baltimore, MD 21230

USA: Maryland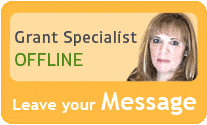 Libby is constantly in touch with grant program managers and reviews numerous publications to make sure that GrantWatch.com provides subscribers with the most up-to-date grant opportunities.
We have grants for:

Need help?
Hi, I would love to guide you through the site.
Please feel free to call or write.
Customer Sales & Support
(561) 249-4129