The Beveridge Family Foundation Grant
Grants to Massachusetts Nonprofits to Benefit
Residents of Hampden and Hampshire Counties
Agency Type:
Foundation / Corporation

The Beveridge Family Foundation

08/01/17 5:00 PM ET
Grants of up to $50,000 to Massachusetts nonprofit organizations to improve the quality of life for residents in Hampden and Hampshire Counties. Prospective applicants must prequalify prior to submitting an application. Proposals may be in the areas of youth development, education, health, arts, religion, environment, and education.

The following are causes of particular interest to the Foundation:

- Annual Campaign
- Building/Renovation
- Capital Campaign
- Collections Acquisition
- Collections Management/ Preservation
- Computer Systems Equipment
- Electronic Media/ Online Services
- Emergency Funds
- Equipment
- Land Acquisition
- Program Development
- Program Evaluation
- Research
- Seed Money

The Foundation welcomes grant proposals from the following Institutional/Program Activity Areas:

- Animal Related
- Arts, Culture, and Humanities
- Civil Rights, Social Action, Advocacy
- Education
- Employment/Jobs
- Environmental Quality, Protection & Beautification
- Food, Nutrition, Agriculture
- Health – General and Rehabilitative Services
- Health – Multipurpose Associations/ Services Associated with Specific Diseases/Disorders/Medical Disciplines
- Housing/Shelter
- Human Services: Multipurpose & Other
- Medical Research
- Mental Health, Crisis Intervention
- Philanthropy, Voluntarism, and Grant Making Foundations
- Public Protection: Crime and Delinquency Prevention, Legal Administration, Legal Services
- Public Safety, Disaster Preparedness and Relief
- Public/Society Benefit: Multipurpose and Other
- Recreation, Leisure, Sports, Athletics
- Religion
- Science and Technology Research Institutes/Services
- Social Science Research Institutes/Services
- Youth Development

The maximum grant proposal amount total requested should not exceed $50,000, 25% of Total Contributions for the most recently ended fiscal year or 20% of the Project Budget.

The Foundation prefers not to provide multi-year grant payments.

Grants are made to organizations in Hampden and Hampshire Counties, Massachusetts.

Areas Avoided:

The Foundation will typically decline grant proposals from the following Institutional/Program Activity Areas:

- International/Foreign Affairs
- Miscellaneous Mutual/Membership Benefit Organizations

Not Supported:

- Awards/prizes/competitions
- Commissioning new works
- Conferences/seminars
- Curriculum Development
- Debt reduction
- Employee matching gifts
- Employee-related scholarships
- Endowment Funds
- Exhibitions
- Faculty/staff development
- Fellowship funds
- Fellowships to individuals
- Film/video/radio productions
- Foundation-administered programs
- General/operating support
- Grants to individuals
- Income development
- Internship funds
- Management development
- Performance/production costs
- Professorships
- Program-related investment/loans
- Publication
- Scholarships to individuals
- Student aid
- Technical assistance

The Foundation does not provide support when the request involves the following:

- Units of government including federal, state, county and municipal agencies, schools, colleges, universities and hospitals and their foundations
- Foreign organizations or for foreign expenditure
- Organizations that are located outside the geographically approved area of giving
- Other private foundations excluding exempt operating foundations
- Private educational institutions not attended by members of the Beveridge Family
- Federated drives and their foundations including Catholic Charities, United Jewish Appeal and the United Way.

Application Instructions: http://www.beveridge.org/ApplyForGrant.aspx

Click here to access the online FAQs: http://www.beveridge.org/FAQ.aspx

The Foundation processes two cycles of grants per year. The following outlines the steps and dates. Note: Dates with an asterisk are approximate. The two cycle dates are separated with a slash.

Feb 1/Aug 1: Pre-application discussions
Feb 1/Aug 1: Application submission on www.beveridge.org
Feb 2/Aug 2: President assigns applications to Directors for review.
*Feb 5/Aug 5: Director initial review of submitted applications
*Feb 6/Aug 6: President enters accept/reject decisions on website, generating email notifications to applicants.
Feb 15/Aug 15: Supporting documents submitted for accepted applications.
*Apr 1/Oct 1: Site visits for selected applications
*Apr 1/Oct 1: Site visit reviews and notes are posted to the website for those applicants visited.
*Apr 1/Oct 1: President assigns applications to Directors for review.
*Apr 15/Oct 5: Directors submit funding recommendations to President
*Late Apr/ Late Oct: Board meeting to consider applications. Vote on awards.
*May/Nov: Rejection notices and award contract mailed to applicants
*May/Nov: Signed contracts returned to President for filing
Jun 15/Dec 15: Grant distributions mailed to awarded applicants.
One year following award: Grant review submitted on website by awarded applicants.

Before starting your grant application, please review the funding source's website listed below for updates/changes/addendums/conferences/LOIs.
Apply Online: http://www.beveridge.org/PreQualify.aspx
Returning Applicants: http://www.beveridge.org/ApplyForGrant.aspx

The Beveridge Family Foundation
3 Upland Lane
West Newbury, MA 01985

Phone: (800) 229-9667
Contact Form: http://www.beveridge.org/ContactUs.aspx

USA: Massachusetts: Hampden and Hampshire Counties

Arts and Culture
Capital Funding
Children
Community Services
Disabilities
Elementary Education
Environment
Faith Based
Farming/Agriculture
Health and Medical
Higher Education
Homeless
Housing
Justice & Juvenile Justice
Mental Health
Nutrition
Other
Pets/Animal/Wildlife
Preschool
Quality of Life
Research & Evaluation
Science
Secondary Education
Sports & Recreation
Technology
Workforce
Youth/Out-of-School Youth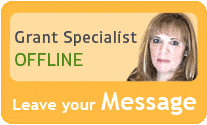 Our team of researchers and grant specialists review hundreds of funding resources daily to make sure GrantWatch.com provides members with the most up-to-date grants.
We have grants for: