Supplemental Certified Local Government (SCLG) Grant
Grants to Connecticut Municipalities
for Local Historic Preservation Projects

Connecticut Department of Economic and Community Development (DECD) - Offices of Culture and Tourism - State Historic Preservation Office (SHPO)

Ongoing
Grants of up to $30,000 to Connecticut municipalities for the preservation of historic resources. This program supports qualifying municipalities in the planning and implementation of a broad range of preservation projects, including, but not limited to, historic designation reports, municipal planning reports, inventories, evaluations, and public outreach.

The following are examples of initiatives, projects or programs that would qualify for funding. This is intended as guidance to assist in the development of an appropriate application:

1) Historic Designation Reports

Supplemental Certified Local Government Grants can be used to fund a variety of historic designation reports including:

-National Historic Landmark Nominations
-National Register of Historic Places Nominations
-Connecticut State Register of Historic Places Nominations
-Local Historic District or Properties Reports

Historic Designation Reports are completed by an Architectural Historian or a Historian who meets the Secretary of the Interior's Professional Qualifications Standards as published in the Code of Federal Regulations, 36 CFR Part 61.

3) Municipal Historic Preservation Planning Reports

Historic Preservation Planning Reports can assist a municipality with integrating historic preservation and a community's cultural resources into the local planning and design process. These plans can be used to assist in developing reports that involve land use, streetscapes, traffic, and signage. These reports can also be developed to assist a municipality in creating historic preservation plans or chapters of a plan of conservation and development. An analysis of the physical, social, and economic characteristics of the area serves as a basis for recommendations which may include rehabilitation guidelines, overlay zoning or historic designations.

Municipal Historic Preservation Planning Reports should be completed by a Historic Preservation Planner; however other consultants may be used with approval from SHPO.

3) Pre-Development Studies

Supplemental Certified Local Government Grants can be use to hire a qualified consultant to complete pre-development studies on historic resources owned by the CLG, Connecticut 501(c)3 or 501(c)13 nonprofits or municipalities, or if the CLG has an interest in the resource.

Eligible activities in this program area include:

-Historic Structures Reports
-Feasibility or Adaptive Reuse Studies
-Structural Soundness Studies
-Condition Assessment Reports
-Architectural Plans and Specifications
-Historic Resources Inventories

4) Public Education and Awareness

-State Archaeological Preserve booklets that present well-illustrated and informative text on a designated preserve for the general public to encourage participation in efforts to preserve the designated resource.
-Historic preservation public education events or publications
-Historic district commission training
-Development and publication of design review guidelines
-Exhibit, website, virtual tour, brochure or poster that would highlight Historic Preservation Month (May), Connecticut Freedom Trail Month (September) or Archaeology Awareness Month (October)
-The "architectural history" portion of a town major anniversary celebration (e.g 350th).

5) Promotion

-Historic preservation publications, including books, brochures, and magazine features
-Town or local nonprofit website development or updates to promote historic preservation and architectural history

6) Outreach

-Workshops that provide technical assistance to owners of historic properties
-Public presentations on local historic preservation issues and tools

7) Visioning

-Charrettes or other team-approach activities that use public/private/nonprofit collaboration to find solutions to local preservation issues
-Publications that result from preservation problem-solving activities
-Preservation "tool kits" that can provide a roadmap with resources to help local communities identify and protect their local resources

8) Other

-Computer indexing of surveyed historic properties;
-Archaeological Surveys at the reconnaissance or intensive level;
-Outdoor Sculpture Condition Assessment Reports and Conservation Reports;
-Website development on local historic preservation activities;
-Posting historic architectural resource inventory information on publicly accessible website
-Publishing historic resource surveys in a manner appropriate for the general public

All work must be completed by a consultant who meets the Secretary of the Interior's Professional Qualifications Standards as published in the Code of Federal Regulations, 36 CFR Part 61. The use of state and/or federal funds requires an open bidding process. Project consultants cannot be pre-selected and any potential consultants cannot play any role in the design of the project or application.

Grants are awarded in amounts of up to $30,000.

Eligible applicants are strictly limited to municipalities that have been formally designated as Certified Local Governments by the National Park Service of the U.S. Department of the Interior.

Municipalities that are interested in the Certified Local Government program should contact Mary Dunne, Local Government Grants Coordinator of the DECD (see contact details below).

Ineligible Costs and Activities:
-Costs incurred prior to the contract start date
-Costs incurred after to the contract expiration date
-Acquisition of real estate
-Archaeological salvage
-Capital expenses
-Construction, restoration, rehabilitation
-Court actions
-Curation
-Equipment purchase
-Fines or penalties
-Fundraising efforts
-General operating expenses
-Hospitality expenses including food, beverages, entertainment
-Interest payments
-Interpretive expenses
-Lobbying activities
-Nonconformance with the Secretary of the Interior's Standards for the Treatment of Historic Properties
-Projects already underway
-Political contributions
-Regranting
-Scholarships
-Software acquisition
-Travel

With the exception of Historic Resources Inventory projects, the grants must be matched 50%/50% with cash. State funds cannot be used as a match. A proposed project budget can exceed the total of the matching grant; however, additional sources of non-state funding must be identified on the Financing Plan and Budget. The grant recipient must expend the total project cost and reimbursement will be made upon approval of the final product.

Applications will be accepted on a monthly basis as long as funds are available. SCLG grants will be available on an annual basis; however, municipalities may have only one active SCLG grant at a time.

Applications are due by the 10th of each month. All complete applications will be reviewed by SHPO staff and considered for funding. Once an application is reviewed, SHPO will contact the applicant with any questions or to request points of clarification.

If the application is complete, applicants will be asked to make a presentation to the Historic Preservation Council who votes to recommend the awards of grants. The Historic Preservation Council meets the first Wednesday of each month. The Historic Preservation Council votes to recommend the award to the Advisory Committee on Culture and Tourism who ultimately awards the grant.

Funds are issued on a reimbursement basis.

Before starting your grant application, please review the funding source's website listed below for updates/changes/addendums/conferences/LOIs.
Mary Dunne, Local Government Grants Coordinator
860-256-2756
mary.dunne@ct.gov

Laura Mancuso
860-256-2757
laura.mancuso@ct.gov

USA: Connecticut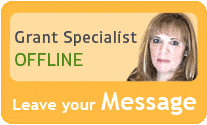 Our team of researchers and grant specialists review hundreds of funding resources daily to make sure GrantWatch.com provides members with the most up-to-date grants.
We have grants for: