Public Humanities Projects
Grants to USA Nonprofits, Agencies, and IHEs
for Humanities Projects Serving Public Audiences

National Endowment for the Humanities (NEH), Division of Public Programs

08/09/17 Receipt (5:00 PM recommended submission)
Grants to USA nonprofits, government agencies, and educational institutions for humanities projects benefitting public audiences. Applicants must ensure the required online registrations by July 12 and July 26. Proposals are invited for projects that bring insights and ideas of the humanities to life for the general public.

Projects must engage humanities scholarship to analyze significant themes in disciplines such as history, literature, ethics, and art history, or to address challenging issues in contemporary life. NEH encourages projects that involve members of the public in collaboration with humanities scholars or that invite contributions from the community in the development and delivery of humanities programming.

This grant program supports a variety of forms of audience engagement. Applications should follow the parameters set out below for one of the following three formats:

Community Conversations:
This format supports one- to two-year-long series of community-wide public discussions that bring together a diverse group of residents to address important topics relevant to their town or city, guided by the perspectives of the humanities. Applicants must demonstrate prior experience conducting public and nonpartisan dialogues about important topics.

Exhibitions:
This format supports permanent exhibitions that will be on view for at least three years, or travelling exhibitions that will be available to public audiences in at least two venues in the United States (including the originating location).

Historic Places:
This format supports the interpretation of historic sites, houses, neighborhoods, and regions, which might include living history presentations, guided tours, exhibitions, and public programs.

NEH encourages projects that explore humanities ideas through multiple formats. Proposed projects may include complementary components: for example, a museum exhibition might be accompanied by a website, mobile app, or discussion programs. Your application must identify one primary format for your project and follow the application instructions for that format.

NEH is a national funding agency, so the projects receiving support must demonstrate the potential to attract a broad public audience. NEH welcomes humanities projects tailored to particular groups, such as families, youth (including K-12 students in informal educational settings), teachers, seniors, at-risk communities, and veterans. In addition, NEG encourages projects with community-focused subjects, as well as large national and regional projects. To be competitive for funding, locally focused projects should address topics that are of regional or national relevance by drawing connections to broad themes or historical trends. Projects that don't address issues of concern to wider regional or national audiences might consider local sources of funding, such as their state humanities councils. The size of a grant offered to a successful application may reflect the project's scope and the size of its intended audiences.

Applicants are advised to consider forging partnerships with other institutions, particularly organizations such as local cultural alliances, broadcast media stations, cultural heritage centers, state humanities councils, veterans' centers, and libraries.

All projects must
-Be grounded in sound humanities scholarship;
-Provide analytical interpretation to deepen public understanding of significant humanities questions;
-Involve a team of humanities scholars who contribute to all phases of the project;
-Attract a broad public audience or target a particular group underserved by the humanities;
-Offer engaging content approached through an appropriate variety of perspectives; and
-Encourage dialogue and the exchange of ideas.

Public Humanities Projects grants may be used for
-Meetings with scholars and other content advisers, program partners, and audience representatives;
-Research into the topic;
-Travel to archives, collections, sites, or other resources;
-Development and production of program or discussion guides, exhibition labels brochures, digital assets, publications, or other interpretive material;
-Design of any of the interpretive formats to be used;
-Planning and presentation of public programs and publicity materials;
-Evaluation of the project's impact;
-Planning and conducting project-specific training for docents, discussion coordinators, or other interpretive leaders;
-Development and production of curriculum guides and other materials for teachers and students;
-Exhibition design and fabrication, as well as crating and shipping;
-Development and construction of interactive program components;
-Publication costs for complementary materials, including catalogs and curriculum guides; and
-Publicity expenses.

Types of Public Humanities Projects awards:

There are two levels of funding for Exhibitions and Historic Places: planning and implementation. For Community Conversations, there is only one level of funding: implementation.

Planning grants (up to $40,000) are used to refine the content, format, and interpretive approach of a humanities project; develop the project's preliminary design; test project components; and conduct an evaluation of the project's likely impact.

Awards up to $75,000 are available for the planning of exceptionally ambitious and complex projects with the potential to reach very wide audiences through any of the following:

-Collaboration with multiple institutional partners;
-A wide-ranging combination of diverse formats (for example, exhibitions, book/film discussion programs, digital formats, lecture series, symposia, neighborhood tours, curriculum guides, publications, and broadcast media); or
-Programming at a large number of venues.

All applicants for planning grants should be able to:
-Clearly articulate the humanities themes that they plan to develop (see the question about themes in the Frequently Asked Questions document, which is available on the program resource page);
-Identify humanities scholars and other consultants who are committed to working with the project; and
-Describe in detail the general format (for example, exhibition, discussion program, or site interpretation) that the project will use to convey humanities content to the public.

Implementation grants ($50,000 to $400,000) are for projects that are in the final stages of preparation to "go live" before the public. Grants support final scholarly research and consultation, design, production, and installation of a project for presentation to the public.

All applicants for implementation grants should be able to demonstrate that they have:
-Cearly defined the project's themes (themes are brief interpretive assertions about a topic) and developed project content to an advanced stage;
-Consulted with humanities scholars throughout the development of project content and identified key scholars who will collaborate through the implementation phase;
-Produced documents illustrating the project's format (such as exhibition designs, sample text, interpretive plans, or program scripts); and
-For traveling exhibitions, secured at least two venues within the United States (including the original location of the exhibition).

Applicants whose projects have received prior NEH implementation support may apply for a grant for a new or subsequent stage of that project. These proposals receive no special consideration and will be judged by the same criteria as others. In addition, such applicants must substantially update their proposals and must include a description of the new activities and a justification of the new budget. Such applicants must also describe how the previously funded project met its goals.

Additional opportunities for Implementation applicants Positions in Public Humanities:

If you are applying for an implementation grant, you may apply for a $60,000 funding supplement to create a two-year staff position within your institution to work on the proposed project. (The maximum total grant request then becomes $460,000.) These additional funds support opportunities for recent graduates with an MA or PhD in the humanities (including public history or museum studies).

Chairman's Special Award (only for applicants for Exhibitions Implementation grants):
Applicants with ambitious Exhibitions Implementation projects of exceptional significance and impact may apply for a Chairman's Special Award of up to $1 million. These projects must show the promise of addressing important humanities ideas in new ways, and must be likely to reach very large national audiences. Successful proposals typically feature collaboration between multiple partners and a broad combination of diverse formats.

NEH areas of interest:

NEH is interested in the advancement of humanities-related work in the following areas. All applications will be given equal consideration in accordance with the program's evaluation criteria, whether or not they respond to the following initiatives and encouragements.

The Common Good: The Humanities in the Public Square:
An agency-wide initiative, The Common Good: The Humanities in the Public Square, seeks to connect the study of the humanities to the current conditions of national life. Many of today's challenges require more than ever the forms of understanding and knowledge represented by the humanities. They require the broadest possible engagement of scholars and the public with the resources of the humanities, including but not limited to the study of language, literature, history, philosophy, comparative religion, and ethics. The study of the humanities can help illuminate the complexity of many contemporary challenges while enriching understanding of the common good.

Note that the Common Good initiative incorporates the Standing Together initiative, which encourages projects related to war and military service.

Protecting our Cultural Heritage:
In response to the destruction of cultural heritage materials worldwide, NEH encourages applications for projects that study, document, or create digital representations of lost or imperiled cultural heritage materials.

Humanities and science and technology:
The humanities offer significant insight into scientific discovery, scientific thinking, and the historical, cultural, and ethical implications of various technologies. The Division of Public Programs encourages projects that illuminate connections between the humanities and sciences. Projects might, for example, examine the historical contexts for scientific developments; analyze how technological innovation helps reshape cultures and understandings of our place in the world; or discuss the ethical and political implications of scientific and technological developments. Proposals must demonstrate sound humanities and science scholarship, and must involve collaboration with advisers drawn from the humanities and the sciences.

Reaching underserved audiences:

Many NEH-funded projects have made a profound difference in vulnerable communities—for example, discussion programs for incarcerated teens; family reading programs that help break the cycle of illiteracy by encouraging parents and children to read together; and museum exhibits that involve senior citizens in cross-generational dialogues. The Division of Public Programs invites proposals for programs at museums, libraries, and cultural organizations that reach underserved groups and engage them in a thoughtful consideration of humanities ideas.
In addition, NEH especially encourages projects that include Native American organizations and communities as lead applicants and project partners.

EDSITEment:

NEH's EDSITEment website is a respected source of educational materials for the classroom. Applicants are encouraged to create resources accompanying their projects that would be appropriate for publishing on EDSITEment or promotion through EDSITEment.

NEH typically awards no more than one Chairman's Special Award per year.

Planning: Most awards are made for up to $40,000, with a maximum of $75,000 for complex projects that will reach large national audiences.

Implementation: Awards typically do not exceed $400,000 ($460,000 for projects requesting a Position in Public Humanities). Awards of up to $1,000,000 are available for Chairman's Special Awards (only for applicants for Exhibitions Implementation grants).

Projects may begin April 2018.

Planning Grants are usually made for a period of twelve months.

Implementation Grants for Historic Places and Exhibitions are usually made for a period of twelve to thirty-six months. Grants for Community Conversations are made for a period of twelve to twenty-four months.

City or township governments
County governments
Native American tribal governments (Federally recognized)
Nonprofits having a 501(c)(3) status with the IRS, other than institutions of higher education
Private institutions of higher education
Public and State controlled institutions of higher education
Special district governments
State governments

Any U.S. nonprofit organization with 501(c)(3) tax-exempt status is eligible, as are state and local governmental agencies and federally recognized Indian tribal governments. Eligible institutions include but are not limited to public, school, academic, and research libraries; museums; disciplinary and professional associations; cultural institutions; state humanities councils; and institutions of higher learning. Individuals are not eligible to apply.

NEH generally does not award grants to other federal entities or to applicants whose projects are so closely intertwined with a federal entity that the project takes on characteristics of the federal entity's own authorized activities. This does not preclude applicants from using grant funds from, or sites and materials controlled by, other federal entities in their projects.

Applicants are not required to obtain a planning grant before applying for an implementation grant. Applicants may not, however, submit multiple applications for the same project at the same deadline. If an application for a project is already under review, another application for the same project will not be accepted.

Public Humanities Projects grants may not be used for:
-Single-site or temporary exhibitions (that is, those lasting less than three years);
-Expenses for venues in foreign countries;
-Projects that are exclusively or primarily digital (applicants should apply instead to the Digital Projects for the Public grant program);
-Purchase of art, artifacts, or equipment;
-The creation of encyclopedias, or projects for preservation, cataloging, or archiving that do not include significant interpretive components;
-Print or digital publications that are not an integral part of the larger project for which funding is requested;
-Professional development or new staff hires (except for new hires resulting from the creation of a Position in Public Humanities, described below);
-General operations, renovation, restoration, rehabilitation, or construction;
-Strategic planning or feasibility studies;
-Projects intended primarily for students in formal learning environments or that satisfy requirements for educational degrees or formal professional training (though projects may include components that can be used in classrooms);
-Projects primarily devoted to research rather than interpretation for the general public;
-Dramatic adaptations of literary works;
-Projects that seek to persuade participants of a particular political, religious, or ideological point of view; and
-Projects that advocate a particular program of social action.

NEH funds may not be used to support obscene, libelous, indecent, or defamatory content (including hate speech, personal attacks, or material constituting harassment).

Successful applicants will be awarded a grant in outright funds, matching funds, or a combination of the two, depending on the applicant's preference and the availability of funds.

The Division of Public Programs encourages applicants to work with program officers. You can submit drafts or contact staff with questions. Drafts, which are optional, must be submitted at least six weeks before the deadline, so that staff will have adequate time to respond. A response cannot be guaranteed if drafts arrive after this date.

While staff comments are not part of the formal review process and have no bearing on the final outcome of the proposal, previous applicants have found them helpful in strengthening their applications.

Applications must be received by Grants.gov on or before August 9, 2017, for projects beginning in April 2018. Grants.gov will date- and time-stamp your application after it is fully uploaded. Applications submitted after August 9, 2017, will not be accepted. Supplementary materials must also arrive at NEH on or before August 9, 2017, to be considered as part of the application.

NEH strongly suggests that you submit your application no later than 5:00 PM Eastern Time on the day of the deadline. Doing so will leave you time to contact the Grants.gov help desk for support, should you encounter a technical problem of some kind.

Timeline:

-Before the August 9, 2017 deadline: Contact Division of Public Programs program officers with questions and for advice (optional)

-June 28, 2017: Submit draft application by this date (optional)

-July 12, 2017: Create or verify your institution's Entity record at the System for Award Management by this date

-July 26, 2017: Register your institution (or verify its registration) with Grants.gov by this date

-August 9, 2017: Submit application through Grants.gov (and, if appropriate, digital samples and/or supplementary material) by this date

-October-December 2017: peer review panels take place

-March 2018: meeting of the National Council on the Humanities, followed by funding decisions

-April 2018: applicants are notified of the funding decisions

-April 2018: institutional grants administrators and project directors of successful applications receive award documents by e-mail

-April 2018: successful applicants begin work on their projects

View this opportunity on Grants.gov:
http://apply07.grants.gov/apply/GetGrantFromFedgrants?opportunity=20170809-GW&agencycode=NEH

Before starting your grant application, please review the funding source's website listed below for updates/changes/addendums/conferences/LOIs.
Division of Public Programs
National Endowment for the Humanities
400 Seventh Street, SW
Washington, DC 20506

202-606-8269
publicpgms@neh.gov

45.164

20170809-GW

USA: Alabama; Alaska; Arizona; Arkansas; California; Colorado; Connecticut; Delaware; Florida; Georgia; Hawaii; Idaho; Illinois; Indiana; Iowa; Kansas; Kentucky; Louisiana; Maine; Maryland; Massachusetts; Michigan; Minnesota; Mississippi; Missouri; Montana; Nebraska; Nevada; New Hampshire; New Jersey; New Mexico; New York City; New York; North Carolina; North Dakota; Ohio; Oklahoma; Oregon; Pennsylvania; Rhode Island; South Carolina; South Dakota; Tennessee; Texas; Utah; Vermont; Virginia; Washington, DC; Washington; West Virginia; Wisconsin; Wyoming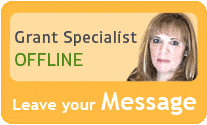 Our team of researchers and grant specialists review hundreds of funding resources daily to make sure GrantWatch.com provides members with the most up-to-date grants.
We have grants for: