Professional Convention Management Association (PCMA) Education Foundation Grant
Grants to USA, Canada, and International IHE Faculty and
Research Organizations to Advance the Conventions Industry
Agency Type:
Foundation / Corporation

Professional Convention Management Association (PCMA) Education Foundation

10/15/17

11/30/17
Grants ranging from $5,000 to $50,000 to USA, Canada, and International university faculty and industry research organizations for projects that inform and enrich the business events and meetings community. LOIs are due October 15. The purpose of this program is to foster the next generation of event strategists through groundbreaking research, individual scholarships, and senior level education.

These projects must align with the Foundation's Strategic Plan, have a broad impact, and have the potential to advance the meetings and conventions industry. The Foundation is committed to its member's professional development and shaping tomorrow's meeting and convention leaders.

Main principles of PCMA Education Foundation Strategic Plan:

-Industry Transformation: The Foundation will serve as a catalyst for fostering fundamental change for the advancement of the industry

-Leading Edge Research and Education: The Foundation will foster industry innovation through funding research and education initiatives

-Organization, Optimization and Alignment: The Foundation's resources (human, financial, time) will be fully aligned to allow optimal support of PCMA's and the Foundation's strategic priorities

Areas of Focus:

The Foundation is specifically looking to partner with research organizations and faculty on projects focused in the following areas:

-Trends: Meetings Industry Disruptors and Emerging Platforms

Tech startup disruptors are changing business as usual. Attendees are increasingly driving their own experiences and choices; planners need to understand those behaviors more than ever as it impacts their events. What are the major disruptors emerging and how will business models change as a result? What is on the horizon? How can meeting planners be prepared to actively address these disruptors and emerging platforms?

-Event Innovation: Meetings that Give Back

Meeting Professionals are looking for ways to create good out of their meetings and events. They do this by organizing food donation or donation drives, community service projects, and cash contributions to local charities. How can organizations go about creating good out of a meeting or event and leave a lasting legacy in the host community? How can meeting professionals partner with destinations and charitable organizations to create maximum impact, and align with their organizational values? How can the impact of such projects be quantified to determine the social impact that comes from a meeting? Are there scalable metrics that can be applied to address the industry's collective impact?

-Customized Food & Beverage

There is a growing percentage of attendees that have special dietary restrictions and preferences. This is impacting the planning process and food & beverage budgets substantially. Meeting professionals are being asked to customize an increasing number of meals while trying to manage overall food costs to budget. What are the industry standards, best practices, and financial impact for meeting planners related to dietary requests? How can planners proactively address these considerations with minimal impact to their budgets?

-Research/Analysis: Demonstrating Meeting/Travel ROI to Retain and Acquire Attendees

The Meetings Industry must continue to demonstrate how meetings result in relationship-building and positive business outcomes for attendees in order to maximize attendee retention and acquisition. At meetings, ideas are shared among scholars, new business deals are made, and professional connections are forged. Return on investment is crucial as attendees determine where to spend their time, both in person and online. What specific elements do attendees value the most and how does that impact their decision to participate in the future? How can meeting attendees quantify and measure the value of face to face interaction to their organizations? How can a meeting planner best showcase the case for participation to retain and attract new attendees?

The median grant amount for projects funded in recent years is $20,155 falling into a complete bell curve range of approximately $5,000 - $50,000 and a normal range of approximately $10,000 - $25,000.

The Education Foundation of the Professional Convention Management Association (Foundation) is seeking grant proposals from meetings industry research organizations and university faculty.

The PCMA Education Foundation does not fund projects that benefit an individual's personal matters, any commercial and/or financial interests, venture capital proposals, capital improvements, business equipment or supplies, endowments or other projects/initiatives that do not align with PCMA's Strategic Plan.

Proposals are accepted from the U.S. and internationally, however all proposals must be submitted in English and budgets must be proposed in U.S. Dollars.

The grant process requires that you submit a Letter of Inquiry first prior to a full proposal.

Deadlines:

-Letters of Inquiry Deadline: October 15, 2016
-Invitations Sent to Apply: October 31, 2016
-Full Proposal Deadline: November 30, 2016
-Final Funding Decisions Announcement: January 15, 2017

-Letters of Inquiry Deadline: February 15, 2017
-Invitations Sent to Apply: February 2017
-Full Proposal Deadline: March 31, 2017
-Final Funding Decisions Announcement: May 15, 2017

-Letters of Inquiry Deadline: June 15, 2017
-Invitations Sent to Apply: June 30, 2017
-Full Proposal Deadline: July 31, 2017
-Final Funding Decisions Announcement: September 15, 2017

-Letters of Inquiry Deadline: October 15, 2017
-Invitations Sent to Apply: October 30, 2017
-Full Proposal Deadline: November 30, 2017
-Final Funding Decisions Announcement: January 15, 2018

View recently funded grants here:
https://foundation.pcma.org/about-pcma-foundation/the-impact/

Request for Proposal Submission Guide:
https://foundation.pcma.org/wp-content/uploads/sites/7/2017/06/PCMA-Education-Foundation-2017-Research-RFP-FINAL.pdf

Before starting your grant application, please review the funding source's website listed below for updates/changes/addendums/conferences/LOIs.
Each submission must meet the deadline and be sent to Stacey Shafer at sshafer@pcma.org, indicating "Letter of Inquiry" in the subject line of the email.

PCMA Education Foundation
35 East Wacker Drive
Suite 500
Chicago, IL 60601
USA

Toll-Free: +1 877.827.7262
Main: +1 312.423.7262
Fax: +1 312.423.7222

USA: Alabama; Alaska; Arizona; Arkansas; California; Colorado; Connecticut; Delaware; Florida; Georgia; Hawaii; Idaho; Illinois; Indiana; Iowa; Kansas; Kentucky; Louisiana; Maine; Maryland; Massachusetts; Michigan; Minnesota; Mississippi; Missouri; Montana; Nebraska; Nevada; New Hampshire; New Jersey; New Mexico; New York City; New York; North Carolina; North Dakota; Ohio; Oklahoma; Oregon; Pennsylvania; Rhode Island; South Carolina; South Dakota; Tennessee; Texas; Utah; Vermont; Virginia; Washington, DC; Washington; West Virginia; Wisconsin; Wyoming
USA Territories: American Samoa (USA) Guam (USA) Puerto Rico (USA) Virgin Islands (USA) Northern Mariana Islands (USA)
USA Compact Free Associations: The Federated States of Micronesia (USA) Marshall Islands (USA) Republic of Palau (USA)
Canada: Alberta British Columbia Manitoba New Brunswick Newfoundland and Labrador Northwest Territories Nova Scotia Nunavut Ontario Prince Edward Island Quebec Saskatchewan Yukon
Israel
International country outside of the USA, Israel and Canada.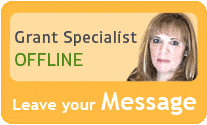 Our team of researchers and grant specialists review hundreds of funding resources daily to make sure GrantWatch.com provides members with the most up-to-date grants.
We have grants for: