Surface Water Matching Planning Grant
Grants to Delaware Agencies for Preliminary
Projects to Improve Impaired Watersheds

Delaware Department of Natural Resources and Environmental Control (DNREC) - Division of Watershed Stewardship - Delaware Water Infrastructure Advisory Council (WIAC)

07/14/17

08/23/17 4:30 PM Receipt
Grants of up to $50,000 to Delaware government agencies to improve the quality of surface water in impaired watersheds throughout the state. Funding is available for planning projects, feasibility analysis, and preliminary engineering related to the following: green technology practices, stormwater retrofits, small watershed studies, stream and wetland restoration projects, development of master surface water and drainage plans, and other point and non-point source water pollution control projects.

Grant applicants should focus their proposals on one or more of the following program goals:

-Provide benefits to water quality within an impaired watershed,
-Planning and/or preliminary design for projects associated with a watershed management plan,
-Planning and/or preliminary design for of community stormwater management improvements in existing developments and municipalities,
-Restoration or retrofit projects to provide water quality benefits.

Preference is given to planning and/or preliminary engineering projects that will go forward to implementation and would be eligible to be funded by the Clean Water State Revolving Fund. Special consideration will be given to joint applications among either governmental subdivisions, agencies and municipalities or a governmental subdivision, municipality and a county.

The award made under this grant program will support projects of lasting water quality improvements on developed lands necessary in impaired watersheds to meet water quality limits as identified by current and/or proposed Total Maximum Daily Loads.

The grant proposal should be designed to demonstrate water quality improvements to local impaired waters on developed landscapes with traditional and/or innovative, yet sustainable and cost-effective approaches. In addition, these projects should lead to ways of approaching pollution load reductions while also contributing knowledge of cost effective, sustainable new ways of doing business.

Preliminary Engineering Reports and planning projects must be consistent with State Strategies for Policies and Spending and demonstrate how the study integrates into the municipalities' surface water strategies.

$250,000

Funding for projects receiving a grant award will be capped at $50,000 with a 1:1 cash match requirement. There is also a $100,000 cap per fiscal year.

The project shall not exceed 1 year.

Applicants may be any Delaware state, county, or municipal government, government agency or governmental subdivision or program.

Nonprofit organizations, educational institutions, community organizations, and/or homeowner's associations within the State of Delaware that do not have taxing authority are ineligible to apply directly but may partner with an eligible applicant.

For a proposal to be considered eligible for funding, all work included in the project must take place within the State of Delaware.

The Department of Natural Resources and Environmental Control (DNREC) and the Water Infrastructure Advisory Council, as an advisory group to DNREC, require an appropriate licensed professional for the design of the projects. DNREC reserves the right to waive the requirement on a case by case basis after review of the grant proposal.

Projects with over 5,000 square feet of disturbance must comply with the Sediment and Stormwater Regulations.

Insurance:

There are insurance requirements for grant recipients. Applicants should review their existing insurance coverages and determine if their existing insurance coverage meets the requirements set out below. If the Applicant's current insurance does not meet the requirements set out below, please explain in your submittal how any deficiencies in the required insurance coverages will be handled. Certificate of Insurance and/or copies of the insurance policies will be required before a grant agreement is executed.

Ineligible Costs and Projects:

-Projects required by enforcement action taken by DNREC, punitive or penalty related requirements, required mitigation, and agricultural practices are ineligible for these funds. However, projects (with the exception of agricultural) that plan for improvements that may meet a permit condition are acceptable.

-Please note that "in kind services" performed by State, County or Municipal employees are not reimbursable under the Surface Water Matching Planning Grant.

-Expenses incurred prior to the issuance of a Purchase Order Purchase Order by the Delaware Department of Finance are not reimbursable.

DNREC's Office of the Secretary, Environmental Finance, and DHSS Division of Public Health, Office of Drinking Water, will host a public workshop from 10 a.m. to noon, Friday, July 14.

Workshop participants will learn about the following CWSRF and DWSRF program changes and infrastructure financing tools:

- One-stop loan application process for Wastewater and Drinking Water Infrastructure Project Assistance
- CWSRF and DWSRF program loan interest rates (currently 2.0 percent)
Land Conservation and Water Quality Improvement Loan sponsorship programs
- Source Water Protection Loans for drinking water supplies
- Wastewater, Drinking Water, and Stormwater Facilities Matching Planning Grants
- Community Water Quality Improvement Grants
- Asset Management Plan Development Incentives
- Project planning advances
- Expanded eligibilities for privately owned businesses

In addition, detailed information will be presented regarding how and when to submit projects for funding consideration, project ranking criteria, project construction requirements, and how to apply for infrastructure planning grants.

Kent County Administrative Complex
555 South Bay Road
Dover, DE 19901

Please RSVP for the workshop by contacting Laura Rafferty (see Contact Information below).

For more information on the workshop: http://news.delaware.gov/2017/07/07/dnrec-dhss-host-july-14-public-workshop-clean-water-drinking-water-state-revolving-loan-fund/

A 1:1 cash match is required for this grant. Expenses that can be considered match are limited to federal, state, or locally appropriated funds. This grant may be used to match federal grants. Preference is given to projects that include other match, cost share, or leveraging by federal, local, or other state funds.

Applicants must have the matching funds available at the time of application.

Grant proposals are due approximately the last week of February, May, August, and November.

Application materials must be submitted no later than 4:30 PM, August 23, 2017.

For information on watershed management plans, please click here:
http://www.dnrec.delaware.gov/swc/wa/Pages/WatershedManagementPlans.aspx

Before starting your grant application, please review the funding source's website listed below for updates/changes/addendums/conferences/LOIs.
Jim Sullivan
302-739-9922
James.Sullivan@state.de.us

Division of Watershed Stewardship
Nonpoint Source Program
DNREC State Street Commons
100 W. Water Street - Suite 6B
Dover, DE 19904

Laura Rafferty
Laura.Rafferty@state.de.us
302-739-9941

USA: Delaware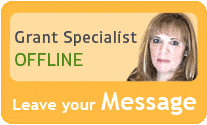 Our team of researchers and grant specialists review hundreds of funding resources daily to make sure GrantWatch.com provides members with the most up-to-date grants.
We have grants for: