The Role of Health Policy and Health Insurance in Improving Access to and Performance of Cancer Prevention, Early Detection, and Treatment Services
Grants to USA and Territories Nonprofits and
Individuals for Research on Healthcare Policy
Agency Type:
Foundation / Corporation

American Cancer Society (ASC)

10/16/17
Grants to USA and Territories nonprofit organizations and individual investigators for research on the correlation between healthcare policy issues and cancer prevention and treatment. Funding is intended for innovative research projects that use a range of study designs to identify and guide needed improvements in cancer prevention and control, as well as in overall healthcare.

The Funding Source is interested in supporting rapid learning research to study the effects of health policy changes on patients, providers, and health systems. This includes but is not limited to:

- Facilitators and barriers to care;
- Unintended consequences;
- Differential experiences and outcomes of patients seeking or receiving care;
- Best practice models for quality care; and,
- Economic Impact

Specific examples of potential research areas that may be applicable include the following, organized by the 4 A's of meaningful healthcare reform:

1. Availability
- Investigate factors impacting equity in cancer prevention, diagnostic, treatment, and survivorship services across populations based on availability of health insurance coverage, type of coverage, affordability, and health care setting.
- Compare and contrast access and outcomes by state to provide new knowledge pertaining to how insurance coverage or lack of coverage (including lack of expanded Medicaid coverage) impacts cancer screening, diagnostic, treatment, or palliative care services.
- Evaluate the impact of expanding health insurance coverage for previously uninsured or underinsured persons.

2. Affordability
- Compare and contrast variations in health insurance benefit packages (including services, Rx formularies, and cost-sharing) on health care costs and the resulting impact on cancer prevention, diagnosis, treatment, and palliative and support care services.
- Examine how tobacco rating is impacting the affordability of and access to insurance coverage.
- Compare and contrast changes in health risk pool distribution and their impact on health care costs, health insurance enrollment and access pre- and post-implementation of the Affordable Care Act of 2010.
- Test methods to improve the efficiency of health insurance coverage and utilization.
- Compare and contrast models for improving high quality patient-centered care such as Patient Centered Medical Homes, Accountable Care Organizations, and patient and provider incentives to encourage guideline-concordant care.

3. Adequacy
- Compare and contrast the implementation of health insurance marketplaces to assess their impact to access to needed services and choice of providers, and on the adoption and completion of cancer screening, diagnostic, treatment, and palliative and supportive care services.
- Compare and contrast the transparency of key information (e.g., network providers, formularies, etc.) and the extent to which this information is provided in a consumer-friendly manner.

4. Administrative simplicity
- Assess the effectiveness of strategies to educate consumers about healthcare benefits and their impact on the adoption and completion of cancer screening, diagnostics and treatment services.
- Conduct dissemination and implementation research of evidence-based strategies supporting patients in overcoming administrative barriers related to health insurance to facilitate the adoption and completion of cancer screening, diagnostic, treatment, or palliative and supportive care services.

Investigators are encouraged to submit innovative proposals using an array of study designs which may include interventional or non-interventional research such as case-control studies, cohort studies, clinical trials, comparative effectiveness research, dissemination and implementation research, cross-sectional studies, ecological, or mixed methods research.

Examples of acceptable study designs:

- Mixed-method studies utilizing secondary analysis and original data collection.
- Conduct primary data collection in the form of surveys, key informant interviews, focus groups or other methods to capture patient level experiences and their perceived solutions.
- Make creative use of primary and secondary data sources (such as CMS data) to capture both demographic and outcome data, establish robust databases, and create registries or methods for data standardization across large data sources

- For a grant period of under 4 years, up to $200,000 in direct costs per year may be awarded, with a maximum of 20% per year going to indirect costs.
- For a grant period of 4 years, up to $165,000 in direct costs per year may be awarded, with a maximum of 20% per year going to indirect costs.
- For a grant period of 5 years, up to $200,000 in direct costs per year may be awarded, with a maximum of 20% per year going to indirect costs.

- Awards may not exceed a period of four years.
- The only exception is psychosocial or behavioral studies that are population based, which must be completed within five years.
- It is anticipated that some studies will require no more than two years to complete.
- Projects begin January 1, 2018.

Applications may be submitted by not-for-profit institutions located within the United States, its territories and the Commonwealth of Puerto Rico.

Independent investigators at all stages of their career are eligible to apply. The usual ACS restriction to investigators within the first six years of their initial independent research appointment for the Research Scholar grant applicants does not apply to this RFA.

Application Deadline: October 16, 2017

The electronic applications must be submitted at the proposal CENTRAL website by close of business (5:00 PM EST) on the specified deadline date. For the convenience of the applicant, a paper copy is due one day after submission of the electronic copy. If the deadline falls on a weekend or holiday, applications will be accepted the following business day.

Following review, preliminary information regarding the status of an application will be emailed along with instructions to download copies of the reviewers' critiques. The notification will also indicate the likelihood of funding. Applicants may call the Extramural Grants Department at any time during the review cycle. For applicants considering resubmission, it is strongly encouraged that they contact their Program Director well in advance of the next deadline.

Before starting your grant application, please review the funding source's website listed below for updates/changes/addendums/conferences/LOIs.
Register and apply online:
http://proposalcentral.altum.com/

For the Activation Form only, please also email Sherae Gillespie at sherae.gillespie@cancer.org in the Research Business office notifying her that you have uploaded your Grant Activation Form.

In addition, send the complete application package to:

The American Cancer Society
Extramural Research Department
250 Williams Street NW, 6th Floor
Atlanta, GA 30303-1002

For questions contact Chanda Felton, Program Coordinator, at chanda.felton@cancer.org or 404-329-7558. You may also email grants@cancer.org.

Additional information and help can be obtained through proposal CENTRAL customer support desk:

By phone: 1-800-875-2562 toll-free
By email: pcsupport@altum.com

USA: Alabama; Alaska; Arizona; Arkansas; California; Colorado; Connecticut; Delaware; Florida; Georgia; Hawaii; Idaho; Illinois; Indiana; Iowa; Kansas; Kentucky; Louisiana; Maine; Maryland; Massachusetts; Michigan; Minnesota; Mississippi; Missouri; Montana; Nebraska; Nevada; New Hampshire; New Jersey; New Mexico; New York City; New York; North Carolina; North Dakota; Ohio; Oklahoma; Oregon; Pennsylvania; Rhode Island; South Carolina; South Dakota; Tennessee; Texas; Utah; Vermont; Virginia; Washington, DC; Washington; West Virginia; Wisconsin; Wyoming
USA Territories: American Samoa (USA) Guam (USA) Puerto Rico (USA) Virgin Islands (USA) Northern Mariana Islands (USA)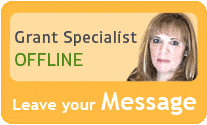 Our team of researchers and grant specialists review hundreds of funding resources daily to make sure GrantWatch.com provides members with the most up-to-date grants.
We have grants for: