Long Island Community Foundation (LICF) Grants
Grants to New York Nonprofits in Long Island for Community,
Youth, Education, Environment, Mental Health, and Hunger
Agency Type:
Foundation / Corporation

Long Island Community Foundation (LICF)

08/14/17 3:00 PM
Grants ranging from $15,000 to $25,000 to Long Island, New York nonprofits for programs throughout Suffolk and Nassau County that increase housing opportunities, foster community and youth development, improve the local educational system, provide mental health services for veterans, combat hunger, integrate arts into the community, and protect the natural environment.

Funding within the service area is also available for technical and developmental assistance to local nonprofit organizations themselves. Once annually support is also awarded to local hospitals to expand regional access to healthcare facilities.

LICF Funding Goals:

Arts - Program Goal: To integrate the arts in community development, civic engagement, and social change by funding projects that:
- Revitalize and strengthen communities through economic development
- Use the arts to engage residents in community problem solving and/or advocating for social change

Community Development - Program Goal: To expand quality affordable housing opportunities for all Long Islanders by funding projects that:
- Advance local and statewide policies and practices that promote safe and decent affordable housing options and protect against displacement
- Preserve and create multifamily housing for low-to moderate-income families and individuals
- Build local support for affordable housing developments
- Ensure public investments targeted to community development align with fair housing laws

Education - Program Goal: To prepare students for success in college and the workforce by funding projects that:
- Build and mobilize public will for greater equity and quality in Long Island's school districts
- Introduce effective in-school and out of school programs known to improve student performance including academic enrichment (especially in science, technology, engineering, arts, and math); college and career readiness; social and emotional learning; and training for educators
- Increase accountability and transparency of school administrations to parents and students
- Expand innovative strategies and partnerships for improving low-performing middle and high schools

Environment - Program Goal: To protect and preserve Long Island's natural resources, healthy ecosystems and public health by funding projects that:
- Promote sustainable land use, land management, and transportation alternatives
- Support and strengthen open space and farmland preservation efforts
- Improve and protect the health of the region's bodies of water
- Protect drinking water quality
- Preserve biological diversity through habitat conservation and protection
- Minimize climate change by reducing greenhouse gas emissions through the development of alternative energy sources and energy conservation, research and public education

Note: LICF does not fund environmental youth education programs

Mental Health* - Program Goal: To improve the effectiveness, responsiveness, and equity of mental health services for veterans by funding projects that:
- Address the mental health needs of veterans and their families
- Raise awareness and respond to the unique needs of women veterans
- Facilitate connection to social and legal services for veterans with mental health issues
*Proposals in the Health category are reviewed ONLY in Cycle 3 - deadline of Aug 14, 2017.

Hunger - Program Goal: To reduce or alleviate hunger on Long Island by funding projects that:
- Increase food access for vulnerable populations
- Facilitate connection to social services and other programs (including entitlements, etc.) and/or address root causes of hunger
- Increase participation of eligible youth in free school breakfast and lunch programs

Youth Development - Program Goal: To advance the well-being and economic self-sufficiency of at-risk youth (up to 24 years of age) by funding projects that:
- Expand opportunities for positive youth development and leadership
- Increase access to employment opportunities
- Reduce school suspensions and incarceration
- Support adolescent mental health and addiction treatment

Technical Assistance/Organizational Development - Program Goal: To strengthen the capacity of nonprofit organizations to achieve greater community impact by funding projects that:
- Increase the organizational aptitude of nonprofits
- Promote sector-wide best practices and organizational efficiencies
- Ensure diverse leadership in the nonprofit sector
- Foster mergers or consolidations to better serve communities

Health: LICF's health grants are primarily for hospitals. Proposals are accepted once a year in August.
Program Goal: To improve the effectiveness, responsiveness, and equity of healthcare for marginalized and underserved communities and populations by funding projects that:
- Address existing health disparities and improve access to quality healthcare

LICF grantmaking decisions favor projects that:
- Have clearly defined and measurable outcomes with specific plans to achieve and document results in a specified time period
- Are led by organizations that have the capacity to achieve desired results and demonstrate commitment to diversity
- Demonstrate the potential for local or regional impact that are scalable or can be replicated
- Address gaps in current service or program models
- Demonstrate solutions that address root causes of problems
- Demonstrate collaboration and partnership for greater impact
- Demonstrate strong community leadership, engagement, and cultural competence
- Employ effective best practice strategies
- Serve low-income, underserved, or special needs populations
- Have the potential to leverage additional dollars
- Have the potential to favorably increase visibility of the LICF and its donors

Most grants fall into the $15,000 - $25,000 range. The Hospital Fund can award up to $50,000.

Grants are made for one year at a time; proposals submitted for renewed funding are reviewed on a case by case basis. In most instances, no more than two renewals will be considered. LICF does not make multi-year grant awards.

Grants are awarded primarily to nonprofit, 501(c)(3) organizations located in Nassau and Suffolk Counties. Organizations that are not a 501(c)(3) or whose 501(c)(3) status is pending are required to have a Fiscal Sponsor.

Special note regarding Health: Proposals in this category are reviewed only in Cycle 3.
- In Nassau County, only hospitals are eligible to apply
- In Suffolk County, hospitals and other health care facilities are eligible to apply

LICF does not make grants:
- To individuals
- For building or capital campaigns
- For medical or scientific research
- For budget deficits
- For endowments
- For event sponsorships
- For re-granting purposes
- For religious or political purposes
- Institutions that discriminate on the basis of race, creed, gender,national origin, age, disability or sexual orientation, in policy or in practice.

Application Timeline:

CYCLE 1
Deadline: January 9, 2017
Decisions: End of March

CYCLE 2
Deadline: April 10, 2017
Decisions: End of July

CYCLE 3
Deadline: August 14, 2017

Decisions: End of November
Proposals in the Health category are reviewed only in this cycle.

Applications must be received by the deadline date; please allow sufficient time for mail delivery. Hand-delivered applications will be accepted until 3:00 p.m. At this time, email submissions are not being accepted.

If a proposal is approved to receive a grant, the sponsoring organization will receive an award letter, outlining terms of the grant and important deadlines, which must be signed and returned to LICF. If there is a Fiscal Sponsor organization, they will also receive a Letter of Agreement. Organizations will receive an award check within 4-6 weeks of LICF's receipt of the signed agreement.

Application Guidelines:
http://licf.org/GrantSeekers/BeforeYouApply.aspx

Grant FAQ:
http://licf.org/GrantSeekers/GrantseekerFAQs.aspx

Application Deadlines:
http://licf.org/GrantSeekers/ApplicationDeadlines.aspx

Links to Instructions and Application Downloads:
http://licf.org/GrantSeekers/InstructionsApplicationDownloads.aspx

Before starting your grant application, please review the funding source's website listed below for updates/changes/addendums/conferences/LOIs.
Please mail/deliver applications to:
Jeannie DeMaio, Grants Administrator
Long Island Community Foundation
900 Walt Whitman Road – Suite 205
Melville, NY 11747

Phone: (631) 991-8800
Fax: (631) 991-8801

http://licf.org/ContactUs.aspx

USA: New York: Nassau and Suffolk Counties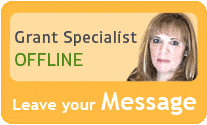 Our team of researchers and grant specialists review hundreds of funding resources daily to make sure GrantWatch.com provides members with the most up-to-date grants.
We have grants for: