Youth Investment Fund (YIF)
Grants to Yukon Nonprofits, Agencies, First Nations,
and Schools to Benefit Marginalized Youth

Government of Yukon

10/01/17 11:59 PM
Grants of up to $5,000 to Yukon nonprofit organizations, government agencies, First Nations governments, and schools for short-term projects that benefit marginalized youth. This program supports activities that offer recreational and social opportunities, promote strong self-esteem, and encourage the development or positive lifestyle choices.

The Youth Investment Fund provides financial support to short-term projects aimed at youth under 19 with fewer opportunities or who experience a form of discrimination.

"Marginalized youth" refers to youth who are typically afforded fewer opportunities or who experience a form of discrimination. This usually involves girls / boys or young women / men in one or more of the following groups:

-Indigenous youth
-Youth with disabilities
-Youth from rural communities
-Youth from a small ethnic or cultural group
-Youth from a low social or economic background
-Youth exposed to substance abuse, violence, conflict and/or the justice system
-GBLTQ youth (Gay, Bisexual, Lesbian, Transgendered, Questioning)

Common project themes include:
-Youth leadership development and training initiatives
-Substance abuse prevention
-Peer mentoring
-Skill development programs
-Recreation and physical activities
-Youth camps
-Reduction or prevention of bullying

Every YIF project is unique. To ensure a good change of receiving funding, projects should include as many of following items as possible:
-Create social and recreational opportunities for youth
-Promote self-esteem and positive self-image among youth
-Promote leadership, skill development and training
-Promote employment and educational opportunities for youth
-Encourage the development of positive lifestyle choices
-Have youth play a meaningful part in the planning and running of the project
-Build bridges between youth and adults in the community
-Involve a variety of people, support and resources from the community and add to what the community already has going for it
-Projects that use Yukon people and resources are given priority
-Preference is given to projects that operate out of school time

Funding can be used for:
-Wages up to $20/hour – max 8 hours/day
-Honoraria up to $40/2 hours ; $80/half day; $160/ full day
-Rental or lease of room space or equipment for approved activities
-Program supplies and materials (consumable goods)
-Printing / Production of resources such as pamphlets, posters or manuals
-Advertising and promotion of the project
-Travel within Yukon or in some instances to bring speakers or facilitators to Yukon – actual costs for food, gas, etc.
-Up to 50% towards the purchase of equipment to a maximum of $1,000 (must be essential to the project)

Requests of up to $500 may be submitted at any time.

Requests of $501 - $5,000 must be submitted by the deadline.

Projects should start mid-November or later.

A Yukon not-for-profit organization that is a legal entity can apply. These include:
-Registered nonprofit organizations in good standing
-Municipalities and incorporated communities
-First Nation Governments
-School councils / boards

Not Eligible:
-Individuals
-Businesses
-Yukon / Federal government institutions (including schools)
-For profit organizations

Funding may not be used for
-Personal items (e.g. running shoes, prizes, uniforms, medals, trophies)
-Feasibility studies / needs assessments
-Travel expenses outside the Yukon
-Travel expenses associated with schools or sports teams
-Projects duplicating areas of responsibility of, or existing, government programs
-Business ventures
-Paying youth to participate in the project
-Projects that support many non-Yukon youth
-Administration fees

Applications for funding $500 and under can be submitted at any time. When fully completed $500 and under applications are received, they will be reviewed and decided upon within three weeks.

Applications for funding $501 - $5,000 must be submitted by 11:59 PM on April 1 and October 1 of each year.

If the deadline day falls on a weekend or holiday, the deadline will be at 11:59 pm on the next business day.

Applications will be reviewed and, within 5 weeks after the application deadline date, you will be contacted to let you know if your project is going to be funded or not (notification date).

Spring funded projects should start mid-May or later. Fall funded projects should start mid-November or later.

Before starting your grant application, please review the funding source's website listed below for updates/changes/addendums/conferences/LOIs.
Youth Investment Fund
Department of Justice
Box 2703 (J-7)
Whitehorse, Yukon Y1A 2C6

Phone: 867-667-5367
Toll Free (Yukon, Nunavut and NWT); 1-800-661-0408 ext. 5367
Fax: 867-393-6240
crime.prevention@gov.yk.ca

Canada: Yukon

Capital Funding
Children
Community Services
Conflict Resolution
Disabilities
Domestic Violence
Elementary Education
Health and Medical
Justice & Juvenile Justice
Minorities
Municipalities
Other
Preschool
Secondary Education
Sports & Recreation
Substance Abuse
Travel & Tourism
Women
Youth/Out-of-School Youth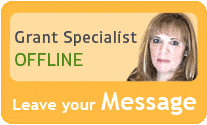 Our team of researchers and grant specialists review hundreds of funding resources daily to make sure GrantWatch.com provides members with the most up-to-date grants.
We have grants for: