Nordson Grant - Ohio (Lorain County)
Grants to Lorain County, Ohio Nonprofits for Educational
Initiatives, Human Welfare, and Civic Programs
Agency Type:
Foundation / Corporation

Nordson Corporation Foundation

11/15/17
Grants to Lorain County, Ohio nonprofits for programs and services that provide educational opportunities for the entire population spectrum. Funding is also provided for welfare, arts and culture, and civic activities. Potential applicants are encouraged to contact their local Foundation representative to determine if their proposed request falls within the Foundation's priorities.

The Nordson Foundation is dedicated to improving local communities by supporting the continuum of education from birth to adulthood in the belief that education is the key for individuals to become productive members of society. To that end, the Foundation offers support to non-profit organizations that cultivate educational curriculum and experiences that foster self-sufficiency, job readiness and goals to aspire to higher education.

The Foundation is well aware of the fact that for non-profit organizations to remain viable they must receive operating support. With this in mind, Nordson Corporation Foundation does invest in general operating support.

Nordson Foundation Goals - The goals of the Nordson Corporation Foundation are to insure that:
- All children have access to and receive quality educational experiences from early childhood
- All individuals have the opportunity to be self-sufficient members of society
- There is a continuum of quality educational opportunities
- Local communities are strengthened by the organizations funded, whether their focus is education, human welfare, civic or arts and culture

Through its grant-making, the Foundation supports organizations that directly or indirectly seek to maximize success before, during and beyond the traditional classroom years, including: the following priority areas for funding:

Education:
- Early Childhood Care and Education
- Maximizing Student Success
- Access to quality educational opportunities
- Innovative programs
- Partnerships/collaborations with school districts
- Funding gaps not covered by public monies
- Augmenting core curriculum
- Exposure to programs that expand on traditional education
- Workforce Preparation
- Initial preparation for the world of work
- Retraining for the new job market
- Strengthening the community

Human Welfare:
- Promote prevention and lifestyle maintenance programs and activities
- Promote crisis intervention
- Promote life transition opportunities
- Promote systemic and/or policy change

Arts and Culture:
- Actively seek to broaden the audience bases in Nordson communities
- Support the visual and performing arts
- Provide educational enrichment for students
- Motivation for at-risk youth
- Provide access to the arts for special needs audience
- Promote greater understanding among people via the arts

Civic:
- Work to improve the physical or economic environment
- Provide cultural or historical preservation
- Strive to inform citizens and increase their participation in community improvement
- Organizations and programs receiving grants will be expected to identify relevant, measurable outcomes to demonstrate the effectiveness of their programs.

Grants will be reviewed and considered on the basis of their enrichment to the communities where Nordson employees live and work

The funding source accepts only one grant application from an organization per fiscal year.

Eligibility is open only to:
- Organizations that are tax-exempt as defined in Section 501(c)(3) of the Internal Revenue Code.
- Organizations serving Lorain County, Ohio
- Organizations that have not submitted a grant application during the current fiscal year
- Organizations that maintain a non-discrimination policy

Nordson Corporation Foundation does not fund:
- Organizations whose services are not provided within the Foundation's geographic areas of interest
- Direct grants or scholarships to individuals
- Organizations not eligible for tax-deductible support
- Organizations not exempt under Section 501(c) 3 of the Internal Revenue Code
- Political causes, candidates, organizations or campaigns
- Organizations which discriminate on the basis of race, sex or religion
- Health/Medical
- Loans
- Endowments
- Membership Drives
- Travel

Eligibility and funding goals:
http://www.nordson.com/en/our-company/community

Grant Application FAQ: http://www.cybergrants.com/pls/cybergrants/ao_support_area.display_support_area?x_gm_id=5120&x_source_flag=&x_style_id=&x_proposal_type_id=33052

How to Apply:
- Application must be done using the online application. Nordson does not accept paper applications.
- Please be advised, this is a new system, so all applicants are considered first time users.
- All Nordson grant applications must include a current 501(c)3 status letter and a list of the organization's officers and directors with their affiliations. An audited financial report and an annual report may be included, as well as any other relevant paperwork.
- Deadlines for submitting the Nordson grant application for Ohio (Lorain County) are: February 15, May 15, August 15, and November 15.
- It is suggested that organizations contact the Foundation staff member who represents their geographic area before submitting an application to determine if the grant request falls within the Foundation's priorities.
- The Foundation board of directors determines how funds are allocated based on written grant applications submitted by the applicants. The directors meet four times a year - usually in February, April, July, and October - to allocate funds.

Before starting your grant application, please review the funding source's website listed below for updates/changes/addendums/conferences/LOIs.
Application Form and Eligibility Quiz: http://www.cybergrants.com/nordson/eligibilityquiz

Ohio (Lorain County):
Cecilia H. Render, Nordson Corporation Foundation Executive Director
Joan Szczepanik, Program Officer
The Nordson Corporation Foundation
28601 Clemens Road
Westlake, Ohio 44145
(440) 892-1580
E-mail: crender@nordson.com

USA: Ohio: Lorain County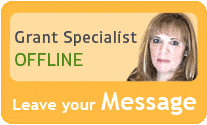 Our team of researchers and grant specialists review hundreds of funding resources daily to make sure GrantWatch.com provides members with the most up-to-date grants.
We have grants for: