Waste Tire Innovative Market Development Grant Program
Grants to Colorado Nonprofits, For-Profits, Agencies,
and IHEs to Expand Markets for Waste Tire Products

Colorado Department of Public Health and Environment (CDPHE) - Hazardous Materials and Waste Management Division (HMWMD)

08/31/17 2:00 PM MT
Grants of up to $50,000 to Colorado nonprofit organizations, for-profit companies, government agencies, and institutions of higher education to expand the market for products derived from waste tires. The goal of this program is to develop sustainable waste tire markets in the state in order to reduce storage and illegal dumping.

Projects should be innovative with the potential of expanding tire-derived product markets in Colorado and regionally.

Grant funding will be available for the following initiatives:

1. To assist in the testing and/or research and development of new and existing waste tire recycling technologies, applications and products;

2. To assist in the incorporation of tire-derived materials, including ground rubber, tire-derived aggregate, and tire-derived fuel into one or more tire-derived products, or applications; and

3. To have testing conducted by an independent lab, (laboratory or testing facility associated with) Institutes of Higher Education, or other accredited facility on newly developed tire- derived products.

The types of tire-derived products or whole waste tire uses eligible for this grant program are:

1. Molded products (e.g. mats, pavers, sign bases, erosion control products, etc.);
2. Ground rubber;
3. Tire-derived aggregate (civil engineering);
4. Tire-derived fuel (use of shredded waste tires or whole waste tires);
5. Feedstock for replacement of virgin materials in new or existing products or compounds;
6. Rubber modified asphalt or concrete; and
7. Products generated by waste tire pyrolysis (e.g. generation of carbon char, oil, steel, etc.).

Applicants may request up to $50,000 for a grant award for their proposed projects.

Projects can start at any time during the state fiscal year. The state fiscal year starts July 1 and ends June 30.

Projects should end by no later than December 15, 2017.

The RFA is open to for-profit companies, nonprofit organizations, government and Institutions of Higher Education that are located in and/or have operations in Colorado.

The applicant cannot be in litigation or under any current compliance action with the Department or any other federal, state, or local governmental agency at the time of submitting an application or during the grant contract. Those who are out of compliance during the application process are ineligible to participate in the program. Successful applicants must remain in regulatory compliance while under contract during the entire contract period.

If applicable, the applicant must be registered with the HMWMD as a Waste Tire End User and/or any other registration requirements or must be able to register with the HMWMD prior to contracting under this program.

If awarded funding, you may be asked to participate in an upcoming Waste Tire Market Development Conference to discuss non-proprietary aspects of your project with a group of waste tire industry stakeholders.

The types of tire-derived products or whole waste tire uses not eligible under this grant program are:
1. Alternative daily cover at landfills;
2. Projects for the disposal of waste tires or tire-derived products;
3. Tire bales used for windbreaks, fencing, livestock corrals, civil engineering, inventory reduction, or building construction;
4. Any use of whole waste tires other than for tire-derived fuel; and
5. Any tire-derived product that is not considered a "beneficial use" in the state.

A minimum 20% cash match of the total awarded amount is required.

These are cost reimbursement grants. Awardees must pay all costs upfront and provide proof
of payment to CDPHE prior to reimbursement.

Awards may be delayed until the next fiscal year at program's discretion.

Applications will be due based on a two-month grant cycle. Applications will be reviewed within 20 calendar days from the previous due date. Applications will continue to be accepted until funds are not available.

CDPHE will consider other types of projects not listed on the RFA. Applicants should contact CDPHE PM to discuss prior to submittal.

Applicants may make written inquiries via email to obtain clarification of requirements concerning this RFA. All questions and answers will be posted on HMWMD website: https://www.colorado.gov/pacific/cdphe/wt-market-development-fund

Grant Cycles:

-Application Due Date: February 28, 2017
-Questions Due for Grant Cycle: February 1, 2017

-Application Due Date: April 30, 2017
-Questions Due for Grant Cycle: April 1, 2017

-Application Due Date: June 30, 2017
-Questions Due for Grant Cycle: June 1, 2017

-Application Due Date: August 31, 2017
-Questions Due for Grant Cycle: August 1, 2017

Before starting your grant application, please review the funding source's website listed below for updates/changes/addendums/conferences/LOIs.
Brian Gaboriau, Waste Tire Project Manager
303-692-2097
Brian.Gaboriau@state.co.us

For questions, write in the subject line: "Waste Tire Innovative Market Development Grant questions".

Mail applications to:

Brian Gaboriau
Waste Tire Project Manage
4300 Cherry Creek Drive
South Denver, CO 80246

RFA # HAZ17-2709

USA: Colorado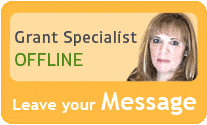 Our team of researchers and grant specialists review hundreds of funding resources daily to make sure GrantWatch.com provides members with the most up-to-date grants.
We have grants for: