Major Grants
Grants to Arkansas Nonprofits for Humanities
Projects, Research, and Publications
Agency Type:
Foundation / Corporation

Arkansas Humanities Council (AHC)

09/15/17 Postmarked or Delivered
Grants to Arkansas nonprofit organizations to promote the appreciation, use, and knowledge of humanities disciplines. Applicants are encouraged to contact program staff prior to applying. Funding may be requested for public programming, research, publications, and media projects.

The Humanities:

Humanities fields of study may include archeology, comparative religion, cultural anthropology, ethics and philosophy, history, history or criticism of the arts, history and philosophy of law, languages, literature, political science, the history, role, and theory of architecture, jurisprudence, and some branches of economics, geography, and psychology, connections between the environment and culture and areas of the social sciences.

The term humanities does not refer to specific philosophies such as secular humanism, or specific social practices such as humanitarian efforts to improve society.

Humanities Scholars:

Humanities scholars have become experts through formal education, research, writing, and teaching. Humanities scholars usually have masters or doctoral degrees and may be employed by colleges, universities, museums, historical societies, government agencies, elementary and secondary schools, and similar organizations and institutions.

Some humanities scholars have become experts through non-traditional means and may work independently. Scholars who may become experts through non-traditional means include tradition bearers and local community historians. The important characteristics of humanities scholars are that they have appropriate training and experience in a humanities field of study and that they are recognized by other experts in their fields as authorities in a particular humanities field of study.

Humanities scholars must be involved in planning, implementing, and evaluating projects funded by the council.

Humanities Projects:

The Arkansas Humanities Council believes that all Arkansans can benefit when local groups and humanities scholars work together to plan, conduct, and evaluate humanities projects, and the Council provides grants for these projects. The Council awards grants for projects that reach as many people as possible who do not normally encounter the humanities in their daily lives, professions, and college or university studies.

Major Grant Categories:

Public Programs: Public programs involve interaction between humanities scholars and Arkansas audiences. Formats for public programs include, but are not limited to, lectures, discussion programs, workshops, conferences, guided tours, film series and discussions, or any other imaginative means of bringing together humanities scholars and specific Arkansas audiences to examine and discuss ideas, texts, or objects from the perspective of the humanities.

Research: The council awards grants to nonprofit organizations for individual or collaborative research on topics in Arkansas prehistory, history, and culture to nonprofit organizations and groups. The council does not award grants to individuals. The results of research must be of interest or value to audiences outside the academic community as well as within it.

Publications: Grants are awarded by the Council to academic presses for costs associated with the publication of scholarly books on topics in Arkansas prehistory, history, and culture. The council expects that books supported through this category will be of interest to audiences outside the academic community as well as within it. Preference will be given to presses that make publication decisions based on refereed peer reviews.

Media Projects: Projects that focus on Arkansas, prehistory, history, and culture and involve collaboration between humanities scholars and experienced media specialists are eligible for grants from the council.

-Public Programs: The maximum Grant is $10,000.

-Research: The maximum major grant for research by an individual scholar is $2,000. The maximum grant for collaborative research projects, such as a countywide oral history project involving the members of a local organization and directed by a humanities scholar or team of humanities scholars is $10,000.

-Publications: The maximum publication grant is $3,500.

-Media Projects: The maximum production grant is $10,000. The maximum preproduction grant is $5,000. The maximum grant for other media projects is $10,000.

The Arkansas Humanities Council board of directors awards grants to nonprofit organizations and academic presses for humanities projects intended to serve specific Arkansas audiences.

Your organization does not have to be incorporated or tax-exempt to be eligible for a grant, but it must have been formed for not-for-profit purposes.

Any organization applying for a grant from the Arkansas Humanities Council must have an approved Application for Qualification on file with the Council.

The Council does not award grants to individuals.

The following activities are not eligible for funding from the Arkansas Humanities Council:
-Social, religious, or political action programs that advocate a specific point of view
-Projects primarily intended to promote an organization or its programs
-Construction, preservation, or renovation of buildings, bridges, or roads
-International travel and travel to professional meetings
-Creative or performing arts, unless interpretation by humanities scholars is central to these projects
-Entertainment, including receptions at public events
-Scholarly conferences that do not have a strong public outreach component
-Regular college courses offered for credit or research for dissertations
-Gifts, t-shirts, or door prizes for participants
-Meals for applicant's staff or guest speakers
-Meals or refreshments for participants at public programs
-Ingredients for meals or food demonstrations
-Rent for event spaces owned or controlled by the applicant
-Salaries or honoraria for staff of governmental entities or agencies

Prospective applicants are encouraged to consult with council program staff before preparing grant applications. The staff can provide information about changes that occur in the guidelines, answer any questions you have about the application process, and comment on application drafts.

New applicants must submit an Application for Qualification to be eligible.

Council funds may account for no more than half the total price of a project. All cost-share and expenses for a project should occur during the proposed grant period. Applicants may use any combination of cash cost-share and in-kind cost-share to meet council requirements.

Major grant deadlines are September 15 and December 1.

Applications must be postmarked by the deadline or delivered to the council office by 4:00 PM on the day of the deadline. If the deadline falls on a weekend or holiday, applications must be postmarked or delivered by 4:00 PM on the following workday.

The next application deadline is September 15, 2017, 4:00 PM.

Before starting your grant application, please review the funding source's website listed below for updates/changes/addendums/conferences/LOIs.
Arkansas Humanities Council
407 President Clinton Ave, Suite 201
Little Rock, Arkansas 72201

P: (501) 320-5761
F (501) 537-4550
info@arkansashumanities.org

USA: Arkansas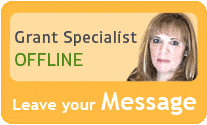 Our team of researchers and grant specialists review hundreds of funding resources daily to make sure GrantWatch.com provides members with the most up-to-date grants.
We have grants for: