Community Gaming Grants - Public Safety and Environment
Grants to British Columbia Nonprofits for
Environmental and Public Safety Programming

Government of British Columbia - Ministry of Community, Sport and Cultural Development (CSCD)

08/31/17
Grants to British Columbia nonprofit organizations to benefit provincial residents through environmental and public safety programming. Applications will be considered for programs taking place on a local, regional, or provincial scale. The following two program sectors are available during the upcoming funding cycle:

-Public Safety: Programs within this sector must enhance and support public safety initiatives, disaster relief and emergency preparedness within British Columbia (e.g. search and rescue, volunteer fire departments and community and restorative justice initiatives).

-Environment: Programs within this sector must support British Columbia's environment or protect the welfare of domestic animals and/or wildlife (e.g. conservation, education and animal and wildlife shelters).

Organizations applying for regional or provincial levels of funding must provide programs to a sufficiently large number of people, or over a sufficiently large geographic area, as determined by the Community Gaming Grants Branch, in order to be eligible for those funding levels.

Applications are assessed on the basis of the size and scope of the programming presented in the application. An organization is not considered to be eligible for the maximum level of funding simply based on whether they are recognized as a regional or provincial organization.

Eligible programming:

Not-for-profit organizations that directly deliver programs to the community may be eligible to apply for a Community Gaming Grant. A program is defined as an ongoing service or activity designed to achieve one or more specific objectives within the community that it serves.

Grant applicants must demonstrate how the programs for which they seek funding meet eligibility criteria and have benefitted, and will benefit, the community. Grant funds must be used for the delivery of an approved program that is responsive to the community's needs and issues.

For a program to be eligible for funding, an organization must demonstrate that it has delivered the program within British Columbia for at least 12 months at the time of application. Funding for the same or similar programs will only be provided to the organization that directly delivers the program and is responsible for program expenditures. Community Gaming Grants are not intended to be used for an organization's core funding.

Programs must also demonstrate clear community benefit. Examples by sector are:

-Environment: how the program is helping to protect the environment or the welfare of domestic animals and wildlife (e.g. volunteer clean-up, conservation activities, helping injured or homeless animals).

-Public Safety: how the programs and services contribute to the enhancement of public safety through volunteer engagement in emergency services (e.g. search and rescue, emergency preparedness).

-Local organizations: Up to $100,000 per year
-Regional organizations: Up to $225,000 per year
-Provincial organizations: Up to $250,000 per year

Applicants may reapply annually.

An organization may be eligible to apply for a Community Gaming Grant if it:
-Is not-for-profit (including designated community service cooperatives);
-Operates primarily for community benefit;
-Provides programs that benefit the community and not solely its members' interest;
-Has a voluntary and broadly based membership involved in the management and control of the organization and its programs;
-Has a voting membership that is more than double the number of board members;
-Delivers programs established and maintained by its volunteers;
-Delivers programs that fall within one of program sectors;
-Has board members that are democratically chosen by, and from within, its voting membership (with exceptions provided in section 3.7 of the guidelines);
-Has a board with at least two-thirds of its members residing in B.C. (with exceptions provided in section 3.7 of the guidelines); and
-Has a board whose members do not receive remuneration or other financial benefit for their services while acting in their capacity as executive members.

Organizations do not have to be federally or provincially incorporated; however, organizations that are provincially incorporated or registered as extra-provincial societies must be in good standing with the B.C. Registrar of Companies, and organizations that are federally incorporated must be in good standing with Industry Canada. For further information on extra-provincial societies, please refer to section 3.7.

An organization is permanently ineligible to apply for a Community Gaming Grant if it:
-Is for-profit;
-Is a member-funded society;
-Is a cooperative (with the exception of designated community service cooperatives);
-Is a community contribution company (C3) or other social enterprise whose sole purpose is to generate pro t to fund the organization;
-Is an ancillary group sustaining a for-pro t business;
-Is a political party, political action group or lobby group;
-Is a federal, provincial, regional, municipal, First Nation, or other local government;
-Is a hospital, medical or health care facility;
-Is an educational institution or school;
-Is a penal institution or correction center;
-Is a provincial or municipal facility, such as library, museum, gallery or recreation centre;
-Has objectives, programs or expenditures that do not conform with all laws, regulations and the general public policies of the Province of British Columbia; and/or
-Provides programs that promote racial or ethnic superiority, religious intolerance, persecution or social change through unlawful action.

Ineligible programs include, but are not limited to:
-Programs that generally provide services exclusively to an organization's membership;
-Programs that provide financial assistance to individuals;
-Fundraising programs;
-Programs whose beneficiaries are outside of British Columbia;
-Programs whose beneficiaries are exclusively other organizations;
-Subsidized housing programs;
-Vocational training, such as employment programs and professional development;
-Alumni associations programs;
-Advancement of religion programs;
-Economic development programs;
-Tourism programs;
-Programs delivered on contract, or programs delivered under a funding agreement; or
-Programs that do not deliver an immediate direct service to the community, such as research.

An organization is temporarily ineligible to receive a Community Gaming Grant if it:
-Earned more than $250,000 net revenue in the past 12 months through its own licensed gaming activities; and/or
-Has more than 50 per cent of its previous fiscal year's operating expenses on hand in the form of unrestricted cash and investments. For the purpose of this surplus calculation, see section 5.2 of the guidelines for more information.

The amount of funding approved may be limited if the amount requested raises federal and provincial government funding to more than 75 per cent of the total program actual cost. The remaining 25 per cent may be satisfied in a variety of ways, such as fundraising, municipal contributions and in-kind support.

Apply between July 1 to August 31. Final notifications will be issued November 30.

Most organizations will apply using the regular application. Some organizations that are re-applying for a Community Gaming Grant may be eligible to use the short form application if they meet the requirements outlined in the guidelines (attached below).

Before starting your grant application, please review the funding source's website listed below for updates/changes/addendums/conferences/LOIs.
Apply Online:
http://www2.gov.bc.ca/gov/content/sports-culture/gambling-fundraising/gambling-in-bc/online-service

Courier/Location:
Community Gaming Grants Branch
3rd Floor, 800 Johnson Street
Victoria, B.C. V8W 1N3

Mail:
Community Gaming Grants Branch
PO Box 9892 Stn Prov Govt
Victoria, B.C. V8W 9T6

CommunityGamingGrants@gov.bc.ca

Canada: British Columbia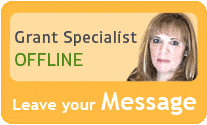 Our team of researchers and grant specialists review hundreds of funding resources daily to make sure GrantWatch.com provides members with the most up-to-date grants.
We have grants for: