Community Development Block Grant (CDBG) - Downtown Revitalization (DTR)
Grants to Nebraska Municipalities for the
Revitalization of Downtown Commercial Districts

Nebraska Department of Economic Development (DED) - Housing and Community Development Division

09/30/17
Grants to Nebraska municipalities, excluding those in Omaha, Lincoln, Bellevue, and Grand Island, for redevelopment and economic revitalization projects targeting downtown areas in communities with populations less than 50,000. Projects will promote commercial revitalization, address safety and health concerns, and foster a capacity for growth.

This program provides a sound basis for fostering local economic development through public and private sector partnerships. This recognizes the importance of the condition and viability of a downtown to increase the community's tax base and create a center for community activity. These projects directly relate to business retention, expansion, and location decisions, recognizing that downtowns reflect the economic core and persona of our communities.

Activities will assist communities to implement a comprehensive downtown revitalization to stabilize and enhance clearly defined downtown areas that will provide a benefit to low- and moderate-income residents of the community or aid in the elimination of substandard or blighted structures and areas in the downtown.

Each DTR project will be completed first through a pre-development planning process for which CDBG Planning Category resources may be used. Project implementation follows. Applicants interested in applying for the pre-development phase would do so by applying within the CDBG Planning cycles.

DTR resources are for implementation of the project; such funds become available to the applicant upon successful completion of the requirements of a downtown revitalization pre-development study. The study must be made available to the DED prior to, or along with the application for DTR resources.

Eligible Activities:

The primary national objective of the CDBG Program is the "development of viable urban communities by providing decent housing and a suitable living environment, particularly for low- and moderate-income persons." Eligible activities are those identified as State Priorities in the Housing and Public Works program categories.

Activities completed within the DTR Category project must be located in the downtown of the applicant community, but may include limited adjacent areas that provide access to the downtown. The proposed activities may be broad in nature and should include both public and private activities.

The following activities are eligible within the DTR Program. If any activity is not noted within the list below, please consult a CDBG Program Representative in order to determine if any other proposed activities are eligible for the program.

All public facility and infrastructure activities that are also eligible under the Public Works Program Category of the Nebraska CDBG Program that are located in the downtown business district or downtown redevelopment district. Activities may include, but are not limited to, the following:

-Street improvements including curb, gutter, and sidewalk, which may include energy efficiency improvements for lighting, storm sewer improvements; flood control drainage improvements;

-Removal of architectural barriers; and single or multi-use facility improvements that are designed to provide public recreational and social activities;

-Removal of architectural barriers that restrict accessibility for elderly and handicapped person in support of public facilities/infrastructure, which includes building, used predominantly for the general conduct of government.

-Loans to businesses located in the designated downtown business district for façade improvements, which may include energy efficiency improvements

-Loans to businesses located in the designated downtown business district to improve deficiencies in meeting community codes, which may include energy efficiency improvements.

-Acquisition, clearance, and code enforcement activities which support other revitalization activities.

-Historic restoration, rehabilitation, and preservation for physical structures and infrastructure in a defined downtown business district.

CDBG National Objective:

All DTR projects funded, and CDBG-funded project activities, must meet one of two National Objectives of the CDBG Program. These include:

-LMI: Benefitting low-to-moderate income persons (including on an area basis or serving a limited clientele); or

-SB: Aiding in the prevention or elimination of slums or blight (including both area-wide and on a sport basis).

$1,750,000

Key maximums and requirements:
-Single Community: $350,000
-Local matching funds: 25% of total non-admin costs or 4:1 cost share
-General Administration: 10% of non-admin CDBG costs
-Housing Management (where applicable): 10% of non-admin CDBG costs
-Construction Management: $8,000
-Cost per resident beneficiary for PW-eligible activities: Cannot exceed $3,000

Projects are to be completed within twenty-four (24) months following award.

Except as provided in Section 1.03 of the Application Guidelines, Eligible Applicants include every Nebraska incorporated municipality with a population of less than 50,000 and are not classified as a CDBG Entitlement Community (Omaha, Lincoln, Bellevue, and Grand Island). Eligible units of general local government may apply individually for DTR activities.

DTR resources for Implementation are only available for communities that can demonstrate and provide a completed a pre-development planning study for downtown revitalization. This includes, but is not limited to, "Phase I" applicants from the 2015 and 2016 Program Years as well those that successfully completed downtown revitalization planning studies. This is a competitive program. For more information about special policies for DTR applicants, see Section 5.01 of the Application Guidelines.

Special Policies:

1. A municipality may not submit an application for projects undertaken outside its corporate limits unless the projects either:

a. Occur within its zoning jurisdiction; or
b. Involve property acquired by the municipality prior to project implementation through purchase,
donation, or a permanent easement.

2. If an application requires participation of entities that are not eligible applicants, each such entity must provide written assurance that it concurs with the project and is committing its resources, if any, as stated in the application. A grantee/sub-grantee agreement that stipulates the decision-making authority, administration, contract compliance, reporting, etc. shall be executed and submitted as an attachment to the application. In all instances, the grantee has the final responsibility for implementation of the project and must retain environmental and financial responsibility.

3. Eligible applicants may provide CDBG funds to a sub-grantee Neighborhood-based Nonprofit Organization. NOTE: proof of nonprofit status of the sub-grantee, such as Secretary of State designation, must be included with the municipality's application.

Under the DTR program category, activities require a 25% match. No more than half of the total project match may be in-kind source contributions.

Proposed match must be from CDBG eligible activities directly related to the proposed project(s) or directly benefitting a substantial majority of the LMI persons or families residing within the service area during the grant award period.

Consideration for match will be given for such sources as public and/or private funds, or in-kind services such as materials, labor, or other items that are directly related to the project. However, the local match may be used for projects that demonstrate benefit to the overall downtown revitalization that may not be specific to the project activities proposed for CDBG funding. The amount of match must be calculated in dollars.

Prior to a community accessing DTR resources, applicants must complete pre-development planning activities. Use of CDBG Planning resources is not required; however, a copy of the final planning document must be provided for review in any case to apply for consideration of DTR resources for implementation.'

Please Note: Pre-development studies must apply within the Planning Category.

Applications may be accepted during two cycles. The application cycle is August 30 through September 30 of the current Program Year.

Potential applicants are strongly encouraged to submit their applications in the first cycle. Where DTR category funds remain after the first cycle awards, a second cycle may be held at DED's discretion. If held, this second cycle will be announced later.

Before starting your grant application, please review the funding source's website listed below for updates/changes/addendums/conferences/LOIs.
Jenny B. Mason
Phone: 1 (402) 471-6280 / 1 (800) 426-6505
Fax: (402) 471-8405
jenny.mason@nebraska.gov

Nebraska Department of Economic Development
Housing and Community Development Division
PO Box 94666
Lincoln NE 68509-4666

USA: Nebraska: Statewide, excluding Omaha, Lincoln, Bellevue, and Grand Island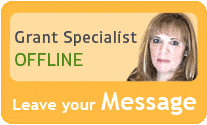 Our team of researchers and grant specialists review hundreds of funding resources daily to make sure GrantWatch.com provides members with the most up-to-date grants.
We have grants for: