General Grants and Rapid Grants
Grants to Indiana Nonprofits for Arts, Health, Human
Services, Environment, and Education in the East Central Region
Agency Type:
Foundation / Corporation

Ball Brothers Foundation (BBF)

07/15/17

09/01/17 4:00 PM EST Deadline for General Grants; Rapid Grant requests may be submitted at anytime between February 1 and November 30 of each year..

Request a Grant Writer
Grants to East Central Indiana nonprofit organizations to benefit the funding source's communities. Preliminary applications are due July 15. Program areas include education, environment, arts, culture, humanities, health, human services, and public benefit.

The Foundation prefers to provide funding for:

-Capacity-building initiatives that strengthen an organization's ability to achieve greater performance and impact, such as through strategic planning, board development, collaboration, communications, professional development, and operational improvements

-Innovative approaches for addressing traditional or emerging community needs that result in long-term, systematic, sustained solutions that consider the use of community impact models and result in measurable outcomes

-Specific Program/Project initiatives or endeavors

-General operating support

-Seed money to help launch new programs, projects or initiatives

The Foundation's grants focus on six broad subject areas are:
-Arts, Culture & Humanities
-Education
-Environment
-Health
-Human Services
-Public/Society Benefit

Currently, the Foundation's specific interests include initiatives addressing:

Downtown Stabilization and Renewal:

BBF strives to support neighborhood stabilization (with an initial emphasis on neighborhoods adjacent to downtown) and renewal. This includes the development of physical areas in downtown Muncie for commercial, retail, and recreational opportunities.

The Foundation will entertain requests that strategically align with Muncie's Neighborhood Stabilization Plan, that support development and implementation of park/recreation areas near downtown, and that support the development and implementation of a pedestrian plan. In addition, priority will be given to requests that support the Muncie Action Plan's neighborhood revitalization initiative, the Muncie Downtown Plan, and community assets such as the Cardinal Greenway, Canan Commons, Tuhey Park and others

Early Childhood Education:

BBF supports programs and initiatives dedicated to the education of children and their families. This involves both supporting efforts that create quality school choices as well as providing the support and services that children in the age range of approximately 0-8 years old and their families need to ensure that they succeed in school and into adulthood.

The Foundation will entertain requests that support the Muncie Action Plan's early childhood education initiative and the Muncie/ Delaware County Chamber's early childhood goal; professional development for accredited or licensed childcare workers; centers which pursue Paths to Quality accreditation; and projects that focus on capacity building.

Emergency Management:

BBF supports community preparedness in times of immediate need due to unforeseen natural and manmade occurrences; the activation of the local Red Cross chapters in disaster situations; and critical needs of selected public agencies responsible for the physical welfare of its citizens.

The Foundation will entertain requests for needed resources to assist with community preparedness as well as professional development for personnel involved with agencies whose business is community preparedness and safety.

Environmental Recreation and Preservation:

BBF supports a range of activities that take place in the outside world through formal and informal learning. Opportunities for outdoor education and recreation are critical to the well-being of both children and adults, especially in today's society where statistics indicate that on average, people spend more than 90 percent of their time indoors.

The Foundation will entertain requests that involve outdoor programs, activities, and opportunities for children through adulthood. Priority will be given to organizations that are able to partner to provide outdoor opportunities in the Muncie/Delaware County area using existing venues, facilities, and outdoor areas. Consideration for funding will be given for capacity building, program development and implementation, and personnel.

Workforce Development:

BBF aims to support, within foundation rules and regulations, various economic development organizations and programs designed to attract and retain jobs in the Muncie and East Central Indiana area.

The Foundation will entertain requests that support the Muncie Action Plan (MAP), marketing efforts for the region, organizations that collaborate on projects supporting workforce development, professional development, and post-secondary training.

Ball Brothers Foundation is pleased to offer the following grant opportunities consistent with the Foundation focus and interest:

BBF General Grants - Ball Brothers Foundation will consider Program/Project requests, Operating Support requests or a combination of the two.

BBF Rapid Grants - A limited number of Rapid Grants are designed to provide funding to organizations that require immediate funding for the following types of needs, but not limited to: continue a project, provide professional development, buy equipment or materials for a project, travel to meet representatives to advance ideas for a project, formulate a project idea, carry out a mandated law or event, or for seed money to begin a new project.

Organizations can request up to $5,000 for a Rapid Grant.

Requirements:
-The proposal must clearly demonstrate linkages to the organization's strategic plan
-The focus must be on one of the Ball Brothers Foundation's interest areas
-The proposal has potential for immediate leveraging of other funds to support the project or initiative and demonstrates the likelihood of gaining further support from other sources once the original grants ends
-The proposal must include a definitive process for measuring or assessing results
-Organizations/institutions must have tax exempt status as defined by IRS Codes

BBF only provides funding to organizations operating in Indiana. Historically, the vast majority of BBF funding has been targeted to organizations in East Central Indiana with a particular emphasis in the Muncie/Delaware County area. Other counties included in the geographical footprint are: Blackford County, Grant County, Henry county, Jay County, Madison County, and Randolph County. Some limited exceptions are occasionally made outside these areas. While organizations outside the Muncie/East Central Indiana area are welcome to apply for support, please be aware that funding for organizations outside this footprint is rare.

The Foundation will not support:
-Direct assistance to individuals or scholarships
-Applications coming from outside of Indiana
-Booster organizations
-On-going salary requests of staff personnel to support an organization
-Services that the community-at-large should normally underwrite (i.e. roads, bus transportation, etc.)
-Capital building projects
-Research projects (except for philanthropic studies)
-Unsolicited proposals; all general grant requests must begin with a Preliminary Application

General Grants requests must begin with a Preliminary Application submitted by the stated deadline dates. A full proposal will only be considered if the Preliminary Application has received the approval of the President/COO of the Foundation. The Foundation reserves the right to waive the Preliminary Application requirement.

Grant requests will be considered at the spring and fall board meetings; organizations that submitted proposals will be notified of board decisions within one week of the board meeting (typically the third week of May and October).

All applications for General Grants must be submitted no later than 4:00 PM eastern standard time on the deadline date. Deadlines that fall on a holiday or weekend still apply.

Round 1:
-February 15: Preliminary Application
-April 1*: Selected General Grant Proposals

Round 2:
-July 15: Preliminary Application
-September 1*: Selected General Grant Proposals

*Preliminary Application must have been approved by the President/COO

Rapid Grant requests may be submitted at anytime between February 1 and November 30 of each year. The request will be forwarded to the review committee and organizations will typically be notified of the decision within one week of the submission. Funds will be dispersed upon receipt of the signed Mutual Understanding Agreement.

Where and What the Foundation Supports:
http://www.ballfdn.org/grant-info/what-we-fund/

Focus Areas:
http://www.ballfdn.org/grant-info/grant-areas-of-focus/

Restrictions:
http://www.ballfdn.org/grant-info/restrictions/

Deadlines:
http://www.ballfdn.org/grant-application/grant-deadlines/

Apply for a Grant:
http://www.ballfdn.org/grant-application/applying-for-a-grant/

Budget Form:
http://www.ballfdn.org/grant-application/forms/

Before starting your grant application, please review the funding source's website listed below for updates/changes/addendums/conferences/LOIs.
Apply Online:
http://ballfdn.egrant.net/login.aspx?PIID=147&OID=55

Ball Brothers Foundation
222 S. Mulberry St.,
Muncie, IN 47305

765-741-5500
info@ballfdn.org

USA: Indiana: Muncie/Delaware County area, and Blackford, Grant, Henry, Jay, Madison, and Randolph Counties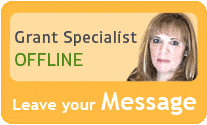 Our team of researchers and grant specialists review hundreds of funding resources daily to make sure GrantWatch.com provides members with the most up-to-date grants.
We have grants for: