FY 2017 WIC Special Project Grants
Grants to USA Agencies for Health and Nutrition
Programs for Women, Infants, and Children

United States Department of Agriculture (USDA) - Food and Nutrition Service (FNS)

08/11/17

09/11/17 11:59 PM EDT
Grants to USA state, territory, and tribal agencies that serve women, infants, and children for the development, evaluation, and implementation of innovative and new methods of service to meet the evolving needs of program beneficiaries. Funding will support agencies providing supplemental foods, healthcare referrals, and nutrition education services.

Purpose:

The Food and Nutrition Service (FNS) administers the nutrition assistance programs of the United States Department of Agriculture (USDA). The mission of FNS is to work with partners to provide food and nutrition education to people in need in a way that inspires public confidence and supports American agriculture.

The Special Supplemental Nutrition Program for Women, Infants, and Children (WIC) provides Federal grants to State agencies for supplemental foods, health care referrals, and nutrition education, including breastfeeding promotion and support, for low-income pregnant, breastfeeding, and non-breastfeeding postpartum women, and to infants and children up to age five who are found to be at nutritional risk. Starting in 1995 (and based on available funding), FNS has awarded Special Project Grants to support opportunities to improve the delivery of WIC services.

The purpose of the fiscal year (FY) 2017 WIC Special Project Grants is to help WIC State Agencies develop, implement, and evaluate new or innovative methods of service to meet the changing needs of WIC participants. Section 17(h)(10)(III) of the Child Nutrition Act of 1966, as amended, authorizes funding for the WIC Special Project Grants, which are intended to improve the delivery of program services and demonstrate national or regional significance.

In order to be considered for funding, a project must: test new and effective ideas; include a strong evaluation component with measurable results; and be designed in way that the key project activities can be replicated or transferred to other WIC Programs nationally.

Purpose of Grant Funding:

These grant awards are contingent upon the availability of funding and will be awarded as cooperative agreements to allow FNS more active participation with the grantee during both project development and project execution. Should additional funding be made available, FNS will use those funds to make additional awards. FNS reserves the right to award additional grantees with no further competition in subsequent years.

Only the 90 WIC State agencies responsible for administering WIC in the States, Territories, and Indian Tribal Organizations (ITOs) may apply as a lead agency for the grant. However, successful grants depend on partnerships between the lead State agency and local WIC agencies, local colleges or universities, public health organizations (government or non-government), Head Start programs or other similar programs serving low-income families with children under 5 years of age. Strong collaborations within States and local agencies enhance the delivery of WIC services and therefore, it is strongly recommended that State agencies reach out to their local WIC agencies for collaborative inputs in the proposal development process.

Local WIC agencies may also reach out to their State agencies with innovative ideas relevant for collaboration on proposal development for Full or Mini Grants, and they may leverage existing partnerships with academic institutions and other local organizations (government or non-government) during the proposal development process.

Regardless of the approach, State agencies are responsible to lead all Full and Mini Grant proposals and partnerships. In coordination with their State, local agencies may manage a Mini Grant project that will be based out of their location. However, State agencies will still be responsible for the submission of all Mini Grant proposals, as well all oversight activities related to implementation of the grant.

Applicants must indicate if they are applying for a Full or Mini Grant.

FY 2017 Project Focus Area:

The focus area of the FY 2017 WIC Special Project Full and Mini Grants is Optimizing WIC Service Delivery.

This is an opportunity for State agencies to examine their processes and identify opportunities for more efficient delivery of Program services. FNS suggests that State agencies focus on innovative ways to improve upon any and all aspects of: Certification, Eligibility and Coordination; Nutrition Education; and Vendor Management in their applications.

Successful applications will focus on solutions that make effective use of independent research and creativity; solutions that reveal new insight into current challenges in the WIC program and offer creative approaches to overcome those challenges.

Examples of successful projects may include, but are not limited to:

1. Collaborate with area hospitals, pediatricians, Indian Health Service Hospitals (where applicable) to certify eligible WIC participants in hospitals.

2. Collaborate with local and community programs to bring WIC services to eligible community members.

3. Deliver nutrition education through an innovative platform and/or with new entities in order to provide more efficient service delivery. Assess the efficacy of new initiatives to improve participant-centered nutrition services. An example of such a program is the Massachusetts Touching Minds and Hearts program, which trains WIC staff on emotion-based counseling in order to build rapport and assist participants' with behavior change.

4. Improve participant experience in the store through the improvement of location of foods, signage, vendor staff training, etc.

5. Develop strategies to assist small stores increase their stock of, fresh fruits and vegetables.

6. Develop/improve a WIC vendor advisory group to identify and address areas that are of joint concern to the program and vendors.

The USDA FNS will consider Full and Mini Grant applications proposing to evaluate other focus areas outside of this year's theme, as long as the projects are aimed at helping State agencies develop, implement and evaluate new or innovative methods of service delivery to meet the changing needs of WIC participants.

$2,000,000

FNS anticipates awarding Full Grants up to a maximum of $500,000 each.

FNS anticipates awarding Mini Grants of $50,000 - $100,000 each.

The project duration for Full Grants will be from the date of the award through September 30, 2020. Grantees will be required to present project findings to FNS in 2021.

The project duration for Mini Grants will be from the date of the award through March 31, 2019. Grantees will be required to present project findings to FNS in 2019.

Native American tribal governments (Federally recognized)
State governments

Grant funds are only available to the 90 WIC State agencies responsible for administering WIC in the States, Territories, and ITOs.

FNS encourages smaller State agencies and Indian Tribal Organizations (ITOs) to consider collaborating with other WIC State agencies or ITOs on grant applications.

Individual State agencies may submit only one application for a Full or Mini Grant per year. If a State agency submits an application as part of a consortium of agencies, it may not also submit a separate individual application.

FNS will not consider applications from entities that do not fit these eligibility criteria.

Within the first few weeks of the release of this RFA, FNS will host a webinar to review the RFA, the focus area, and provide guidance on how to apply for a grant. This webinar will be most helpful to those State agencies who have not applied for a Special Project Grant in recent years.

Information on the webinar will be posted to the Announcements page of the FNS Partner Web:
https://www.partnerweb.usda.gov/Lists/Announcements/shortlist.aspx

Critical Dates:
-August 11, 2017: Letter of Intent to submit an application (OPTIONAL)
-September 11, 2017: Application Package is due to FNS by 11:59 PM EDT
-November 2017: WIC Special Project Grants will be awarded

View this opportunity on Grants.gov:
https://www.grants.gov/web/grants/search-grants.html?keywords=USDA-FNS-WICSPG-FY2017-FULLMINI

Before starting your grant application, please review the funding source's website listed below for updates/changes/addendums/conferences/LOIs.
Kimberly Shields, Grants Officer
kimberly.shields@fns.usda.gov

Grants and Fiscal Policy Division
U.S. Department of Agriculture
FNS 3101 Park Center Drive, Room 740
Alexandria, VA 22302

10.578

USDA-FNS-WICSPG-FY2017-FULLMINI


181917_FY2017_WIC_Special_Project_Grants_RFA_7-11-17.docx

181917_oppUSDA-FNS-WICSPG-FY2017-FULLMINI-cfda10.578.pdf

USA: Alabama; Alaska; Arizona; Arkansas; California; Colorado; Connecticut; Delaware; Florida; Georgia; Hawaii; Idaho; Illinois; Indiana; Iowa; Kansas; Kentucky; Louisiana; Maine; Maryland; Massachusetts; Michigan; Minnesota; Mississippi; Missouri; Montana; Nebraska; Nevada; New Hampshire; New Jersey; New Mexico; New York City; New York; North Carolina; North Dakota; Ohio; Oklahoma; Oregon; Pennsylvania; Rhode Island; South Carolina; South Dakota; Tennessee; Texas; Utah; Vermont; Virginia; Washington, DC; Washington; West Virginia; Wisconsin; Wyoming
USA Territories: American Samoa (USA) Guam (USA) Puerto Rico (USA) Virgin Islands (USA) Northern Mariana Islands (USA)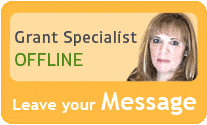 Our team of researchers and grant specialists review hundreds of funding resources daily to make sure GrantWatch.com provides members with the most up-to-date grants.
We have grants for: