Creative Aging Tennessee
Grants to Tennessee Nonprofits and Agencies for Arts
Programming that Enriches the Lives of Seniors

Tennessee Arts Commission, Tennessee Department of Health, and Tennessee Commission on Aging and Disability

08/31/17 11:59 PM CST
Grants of up to $5,000 to Tennessee nonprofits and government entities for innovative arts projects that promote the healthy aging of seniors. Applicants are strongly advised to register to apply well in advance of the application deadline. The initiative will provide one-time seed funding for programs that encourage community partnerships that have the potential for sustainability.

Outcomes can include using the arts for improved health and wellness; lifelong learning; reduced isolation and increased social and community connections; and/or increased positive attitudes/perceptions about aging.

For this grant opportunity, seniors or older adults are defined as individuals sixty years old and above in age.

Key requirements for successful applicants include the ability to demonstrate a project that addresses an older adult need and/or opportunity; has an effective project design; has the potential for sustainability; uses the arts to connect older adults with the communities in which they live; has people (volunteers, staff, or other personnel) to implement the project; and has the ability to achieve results in two or more of the following outcome areas:

Health and Wellness
Promotes interventions through the arts to improve health and well-being outcomes among older adults. Examples include music programs that help improve the cognitive skills of people with memory loss or dance programs which can improve balance and gait in people with conditions that affect motor abilities.

Lifelong learning and Engagement
Promotes greater cognition and creativity through the arts among older adults by means of social engagement. Examples include using theatrical training to improve cognitive (problem-solving, word recall, and listening) skills or using storytelling with peers to increase social and emotional engagement.

Increased positive attitudes/perceptions about aging
Promotes older adulthood as the beginning of a life suited for productivity and purpose through the arts. Examples include older adults taking a hobby (jewelry making, wood carving, quilt making, etc.) and turning it into a crafts business with mentorship of young craftsmen, or older adults becoming teaching artist and teaching young people how to write/speak poetry as a way of expressing themselves.

Connecting older adults to their communities
Promotes ways of connecting older adults to the communities around them through the arts thereby reducing isolation and increasing social interaction. Examples include multigenerational, creative writing programs where the knowledge/wisdom of older adults is shared with young people or establishing a docent program for older adults at an art gallery.

At least two awards will be made to qualified applicants who can demonstrate rural impact and at least two awards will be made to applicants who address health-related impact.

Applicants may request up to $5,000 for projects.

Projects may begin no earlier than October 15, 2017, and must be completed no later than June 15, 2018.

Organizations eligible to apply if the organization meets one of the following qualifications:
- The applicant is a nonprofit organization legally chartered in Tennessee and in possession of a determination letter from the Internal Revenue Service declaring the organization exempt from federal income tax under Section 501(c)(3) of the Internal Revenue Code; or
- The organization is an entity of local government or regional governmental entity (development district, human resource agency, etc.).

Ineligible projects for the Creative Aging Grant category include operating support for arts organizations or ongoing arts programming, marketing and promotional materials, and standard TN Arts Commission funding restrictions. Organizations currently receiving funding from the TN Arts Commission to serve older adults can partner with other organizations to expand their programs in other geographic areas.

Schools, colleges, and universities are ineligible to serve as lead applicants, although they would be welcomed as partners.

Examples of ineligible projects include: expansion of currently funded TN Arts Commission projects that serve older adults; for-profit organizations; start-up funding to establish nonprofit status; meals, food, or transportation expenses; capital expenses/equipment; fees for out-of-state artists and performances; travel, hotel, conference, or other related expenses; and other examples as determined by TN Arts Commission staff.

Only one application per project will be accepted and partners cannot apply for the same project. All Creative Aging grants will be awarded and disbursed to lead applicants only.

Guidelines: http://tnartscommission.org/grants/arts-access/creative-aging-tn/creative-aging-guidelines/

Creative Aging Evaluation Criteria & Scoring Rubric: http://tnartscommission.org/grants/arts-access/creative-aging-tn/creative-aging-evaluation-criteria-scoring-rubric/

This grant does not require a match. However, evidence of community support, which may include a match, will make an application more competitive.

Applications for this grant are due by August 31, 2017 at 11:59 PM CST. Prior to applying, organizations who have not previously done so must register in the online grants system before filling out an application. You are strongly advised to register well in advance to the application deadline. Anyone registering close to the deadline date can expect delays in the processing of their grant application. Only one application is allowed per organization and/or project.

Grant awards will be announced by October 1, 2017.

Before starting your grant application, please review the funding source's website listed below for updates/changes/addendums/conferences/LOIs.
Register and apply online: https://tnarts.fluxx.io/user_sessions/new

Kim Johnson, Director of Arts Access
615.532.98797
kim.johnson@tn.gov

Tennessee Arts Commission
401 Charlotte Avenue
Nashville, TN 37243

USA: Tennessee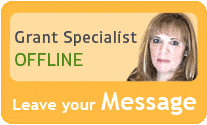 Our team of researchers and grant specialists review hundreds of funding resources daily to make sure GrantWatch.com provides members with the most up-to-date grants.
We have grants for: