Statewide Network for Family Peer Support
Grant to a New York Nonprofit for Peer
Behavioral Health Mentoring Support for Families

New York State Office of Mental Health (OMH), Division of Integrated Community Services for Children and Families

09/22/17

11/08/17 - 4:00 PM EDT Receipt
Grant to a New York nonprofit organization to develop the infrastructure for a statewide family peer support network. Letters of Intent are due September 22. The purpose of this program is to achieve a peer support system within the behavioral health continuum of care.

Purpose of the Request for Proposal:

OMH is dedicated to keeping pace with developments in the national family peer support movement. Growing research suggests that peer support has made significant advances in the delivery of high-quality family peer support to assist families/caregivers who are raising youth with significant behavioral health challenges. As noted in a report from the National Technical Assistance Center for State Mental Health Planning (NTAC), "As traditional mental health programs are strained by demands for services at a time of limited fiscal resources, the inclusion of consumer-operated/peer-support services within the continuum of community care is expanding the capacity of the mental health delivery system and promoting recovery in cost effective ways."

As the understanding of the importance and value of family peer support in the children's behavioral health system grows, there is a need for infrastructure development to support families, behavioral health providers, government agencies and managed care organizations. This is particularly vital as family peer support service transitions to a Medicaid billable service under the State Plan.

The goal of this proposal is to:
-Work collaboratively with the Office of Mental Health to provide family peer voice to agency program and policy development;
-Create the capacity to increase family involvement and the family peer voice at the regional and local/county levels;
-Empower families to know their parental rights and use their voice to influence policy and practice;
-Support a statewide network of families who are raising youth with behavioral health challenges to facilitate the family peer voice and involvement at the state and local levels; and
-Assist in building the capacity of the FPA workforce.

The outcomes will lead to families who are more knowledgeable about services and rights, a service provider network more attuned to the needs of families and to the value of family peer support services, and a child-serving system more informed by family driven practices.

To achieve the goals and outcomes associated with implementation of these goals, the New York State Office of Mental Health (OMH), Division of Integrated Community Services for Children and Families, announces the availability of funds for infrastructure development of a Statewide Network for Family Peer Support.

The award will be issued to one contractor.

$275,000 will be available annually for a five-year contract.

The contract is for five (5) years, dependent upon appropriated funding. The anticipated start date is January 1, 2018. OMH reserves the right to change the contract period for the first or second year so that it is more or less than 12 months in order to align the contract dates with OMH's Upstate contract cycle (January 1 - December 31) or Downstate contract cycle (July 1 - June 30).

Eligible bidders must be not-for-profit, 501(c)(3), statewide, family-run entities located in New York State.

Family-run entities are defined as follows:
-At least 50% of organization's Board must be primary caregivers of children currently under age 21 who are receiving children's mental health services and who have a social emotional, behavioral or mental health challenges; or,
-Individuals who were the primary caregivers for children who have had a social, emotional, behavioral or mental health challenge and have received mental health services prior to age 21;
-The organization's mission must be to provide and/or promote family-to- family peer advocacy, support, and other services for families whose children have social,
emotional, behavioral or mental health needs; and
-The propensity* of staff should be family members. Propensity does not necessarily mean "majority." The types of positions held by family members will be taken into consideration.

Eligible bidders must also have experience and proficiency in working with the NYS Office of Mental Health as well as other child-serving systems in NYS, working with OMH licensed and non-licensed service providers as well as providers from other child-serving systems in NYS, and providing services on a statewide basis.

Disqualification Factors:
-Proposals from applicants that do not meet the eligibility criteria as outlined in Section II, 2.6;
-Proposals that do not comply with bid submission and/or required format instructions as specified in Section II, 2.8

Organizations interested in responding to the Request for Proposals must submit (via regular mail or email) a Letter of Intent to Bid to the OMH Designated Contact to be received by September 22, 2017. The Letter of Intent to Bid shall be non-binding.

All questions or requests for clarification concerning the RFP shall be submitted in writing by email to the Issuing Officer. The questions received by the October 6, 2017 deadline will be posted with answers on the OMH website by 5:00 PM on October 20, 2017 and will be limited to addressing only those questions submitted by the deadline.

Bidders must submit one complete, signed hard copy of the full proposal package and one (1) flash drive with your agency's name on it containing the proposal as one document (Word or PDF format) by mail, delivery service, or hand delivery to be received by 4:00 PM EDT on November 8, 2017.

Key Events/Timeline:
RFP Release: September 8, 2017
Letter of Intent Due: September 22, 2017
Deadline for Submission of Questions: October 6, 2017
Questions and Answers Posted on OMH Website: October 20, 2017
Proposals Due: November 8, 2017
Notice of Conditional Award*: December 4, 2017
Contract Start Date*: January 1, 2018

*Estimated dates

Before starting your grant application, please review the funding source's website listed below for updates/changes/addendums/conferences/LOIs.
Carol Swiderski, Issuing Officer
Carol.Swiderski@omh.ny.gov

New York State Office of Mental Health
Contracts and Claims Unit
44 Holland Avenue, 7th Floor
Albany, NY 12229

USA: New York City; New York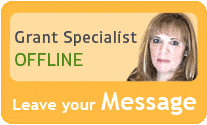 Our team of researchers and grant specialists review hundreds of funding resources daily to make sure GrantWatch.com provides members with the most up-to-date grants.
We have grants for: