Innovation Grants to Prevent Youth from Exiting Public Systems into Homelessness
Grants to Washington Nonprofits and Agencies to
Prevent Homelessness for Youth and Young Adults

Washington State Department of Commerce - Office of Homeless Youth (OHY)

11/13/17 4:00 PM PST Receipt
Grants to Washington nonprofit organizations and government agencies to prevent young adults and youth exiting public systems such as foster care and the criminal justice system from experiencing homelessness. Proposals are invited from organizations interested in taking part of a project to test innovative program models, services, and approaches that offer stability and prevent homelessness.

Purpose and Background:

Young people leaving foster care, the criminal justice system, and behavioral health system are especially vulnerable to becoming homeless. They often lack family support, job experience, financial support, and the skills to live independently. They may have experienced trauma and face challenges such as mental health issues, substance abuse, or have criminal records that inhibit access to employment and housing.

A June 2017 report by the Research and Data Division of the Department of Social and Health Services found that in State Fiscal Year 2015, over 1,800 youth and young adults experienced housing instability within 12 months of exiting foster care, behavioral health, or criminal justice systems.

This funding opportunity is a chance to engage public partners in targeted efforts to ensure stability for youth and young adults exiting these systems and protect against housing instability and other harmful outcomes that stem from a lack of stable housing and support.

About the Office of Homeless Youth:

The Office of Homeless Youth Prevention and Protection Programs (OHY) leads statewide efforts to reduce and prevent homelessness for youth and young adults through five priority areas including safe and stable housing, family reconciliation, permanent connections, education and employment, and social and emotional well-being.

The Office of Homeless Youth's vision is that every family and youth in Washington State has the individualized support they need so that no young person has to spend a single night without a safe and stable home. Every community has services that are equitable, accessible, effective, responsive, and coordinated.

Objectives and Scope of Work:

This funding opportunity is intended to test innovative models and approaches that prevent youth and young adults from exiting public systems into homelessness. Projects awarded through this funding opportunity are expected to achieve stable housing for youth (ages 12 through 17) and/or young adults (ages 18 through 24) who are exiting child welfare, behavioral health, or the criminal justice system (includes exits from county juvenile detention). Core objectives include:

1. Early identification of youth who are at risk of homelessness upon release from a public system.

2. Stable housing after exit from a public system, measured as reduced homelessness or housing instability 6 and 12 months after exit.

As secondary outcomes, it is anticipated that youth and young adults who obtain stable housing will have lower rates of criminal justice involvement and higher rates of engagement in school and/or employment.

$450,000

The estimated time period for the contract is January 1, 2018 - June 30, 2019.
The funding expires on June 30, 2019.
The Agency reserves the right to extend the contract for up to two additional one-year periods at the sole discretion of the Agency.

This procurement is open to those applicants that satisfy the minimum qualifications stated herein and that are available for work in Washington State.

Minimum qualifications include:
-Licensed to do business in the State of Washington or provide a commitment that it will become licensed in Washington within thirty (30) calendar days of being selected as the Apparently Successful Contractor.
-At least 5 years of experience serving youth (ages 12-17) and/ or young adults (ages 18-24). Ability to collect client information for purposes of program evaluation. Data collection includes: first name, last name, date of birth, SSN (optional but preferred), service location and enrollment date of every person "enrolled" in the intervention (or waitlisted, if applicable), race and ethnicity, gender/gender identity, assessment scores (if any), and any treatment or service milestones.

Local, state, or federal governmental entities that serve youth/young adults in the child welfare, behavioral health, or criminal justice system are expected to serve as the applicant, a sub grantee, or as a partner demonstrated through a MOU. If the applicant is not a governmental entity and partnership with a governmental entity is not feasible, an explanation must be provided

Audit Requirements: In the event an audit is required, if the Grantee is a state or local government entity, the Office of the State Auditor shall conduct the audit. Audits of nonprofit organizations are to be conducted by a certified public accountant selected by the Grantee.

The question and answer period is September 21 through October 6, 2017.

The proposal must be received by the RFP Coordinator no later than 4:00 PM, Pacific Standard Time or Pacific Daylight Time, in Olympia, Washington, on November 13, 2017.

Estimated Schedule of Procurement Activities:
-Issue Request for Proposals: 9/21/2017
-Question & answer period: 9/21/2017- 10/6/2017
-Proposals due: 11/13/2017
-Evaluate proposals: 11/16/2017
-Announce "Apparent Successful Contractor" and send notification via e-mail to unsuccessful proposers: 11/21/2017
-Debriefing and protest period: 11/21/2017 - 12/8/2017
-Negotiate contract: 12/11/2017-12/29/2017
-Begin contract work: 1/1/2018

Before starting your grant application, please review the funding source's website listed below for updates/changes/addendums/conferences/LOIs.
Kim Justice, RFP Coordinator
360-725-5055
Kim.justice@commerce.wa.gov

RFP NO. 17-46304-001

USA: Washington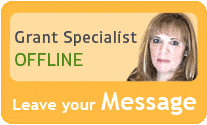 Our team of researchers and grant specialists review hundreds of funding resources daily to make sure GrantWatch.com provides members with the most up-to-date grants.
We have grants for: