2018 CVNHP Making of Nations Grants
Grants to New York, Vermont, and Quebec Nonprofits
and Agencies for Lake Champlain Basin Heritage Projects
Agency Type:
Foundation / Corporation

Champlain Valley National Heritage Partnership (CVNHP) and Lake Champlain Basin Program (LCBP) and New England Interstate Water Pollution Control Commission (NEIWPCC)

11/20/17 4:30 PM Receipt
Grants of up to $5,000 to New York, Vermont, and Quebec nonprofit organizations local government agencies for projects that showcase, interpret and highlight the heritage of the Lake Champlain Basin. Projects may take place within Essex, Clinton, Warren, Saratoga, and Washington Counties in New York; Bennington, Addison, Chittenden, Franklin, Grand Isle, and Rutland Counties in Vermont; the Pierre-de-Saurel, La Vallée-du-Richelieu, Rouville, Le Haut-Richelieu, and Brome-Missisquoi regional county municipalities of Quebec; and other communities within the Lake Champlain Basin.

Project Goal:

Each year, the CVNHP focuses on one of its interpretive themes: Corridor of Commerce, Making of Nations, and Conservation & Community as described on pages 39-42 of the CVNHP Management Plan. In 2018, the CVNHP will focus on the Making of Nations theme. The strategic Richelieu-Champlain-Hudson corridor of the CVNHP was not only the setting for the well-known military campaigns and battles of the 18th and 19th centuries, it also served as an important venue for exploration and settlement; a setting for revolution and defiance; and societal and governmental evolution. In 2018, the CVNHP will emphasize elements of the Making of Nations interpretive theme, including: 1) the women's suffrage movement in the United States; 2) the contributions of immigrants and refugees to the United States and Canada; 3) programs that highlight Native American/First Nations history and culture; and/or 4) cultural festivals and events.

View the CVNHP Management Plan here:

Competitive projects will address the tasks described on pages 43-68 of the CVNHP Management Plan.

Program Overview:

The authorizing legislation of the CVNHP, the National Heritage Areas Act of 2006 (Public Law 109-338), states that the heritage area was established to recognize the importance of the historical, cultural, and recreational resources of the Champlain Valley; to preserve, protect, and interpret those resources; to enhance the tourism economy; and to encourage partnerships among state/provincial and local governments and non-profit organizations in New York, Quebec, and Vermont to carry out the purposes of the legislation.

The CVNHP Management Plan is a stand-alone module of Opportunities for Action, An Evolving Plan for the Future of the Lake Champlain Basin (OFA). This inclusion strengthens awareness of environmental issues among partners in the tourism, cultural heritage, and recreation professions, while also informing environmental, agricultural, and science-based authorities of heritage-based social, educational, and economic issues and opportunities.

The 2018 CVNHP Making of Nations Grants support the implementation of actions and tasks described on pages 43-68 of the CVNHP Management Plan

The LCBP encourages groups to budget costs that are associated with the project as direct expenses, including salaries, travel, project supplies, mailings, phone costs, office supplies, etc. However, the use of some grant funds for general overhead, known as indirect costs, is allowable, subject to both the provisions of OMB Circular A-87 (local governments) or Circular A-122 (not-for-profits) and LCBP prior approval. Indirect costs are not to exceed 21% of direct costs.

$27,500

Up to $5,000 per award.

All funded projects should be available and publicly accessible by July 1, 2018.

Projects must be completed by December 31, 2018.

Local government entities including municipal boards, commissions, or committees of government entities and organizations with 501(c)(3) nonprofit corporation status within the United States and Quebec are eligible to apply for 2018 CVNHP Making of Nations Grants.

NOTE: Private businesses, individuals, and state government agencies may collaborate with a qualified applicant, but are not themselves eligible to apply under this grant program.

NOTE: Any organization with an existing CVNHP/LCBP/NEIWPCC award must be up to date with all reporting, invoicing, and other deliverables requirements prior to responding this RFP. Any organization that is not up-to-date on current award obligations to the CVNHP, LCBP or NEIWPCC is ineligible and should not apply.

NOTE: Partners who assisted in the RFP development process are excluded from responding to the RFP to avoid any conflict of interest.

Grant funds cannot be used for the following:
-To produce for-profit products to be sold for more than reproduction costs,
-To produce events for which an admission fee is charged,
-To cover costs associated with regulatory compliance,
-For any form of fundraising efforts,
-For land purchases, easements or endowment funds,
-For lobbying or legislative advocacy of any kind.

Note: Other restrictions may also apply to federally funded grants.

Applicants are encouraged to contact CVNHP Assistant Director Jim Brangan for further explanation of the requirements and policies.

All parties considering responding to this Request for Proposals should note that the deadline for receipt of proposals by the CVNHP/LCBP is 4:30 PM Monday, November 20, 2017.

Award notifications should be expected by January 2018.

CVNHP funds will be available on a reimbursement basis only in response to your invoices documenting the eligible costs you have incurred.

Before starting your grant application, please review the funding source's website listed below for updates/changes/addendums/conferences/LOIs.
Jim Brangan, Assistant Director
802-372-0213
jbrangan@lcbp.org

Lake Champlain Basin Program
54 West Shore Road
Grand Isle, VT 05458

grants@lcbp.org

Projects must be within the CVNHP region, which includes Clinton, Essex, Saratoga, Warren, and Washington Counties of New York; Addison, Bennington, Chittenden, Franklin, Grand Isle, and Rutland Counties of Vermont, the Pierre-de-Saurel, La Vallée-du-Richelieu, Rouville, Le Haut-Richelieu, and Brome-Missisquoi regional county municipalities of Quebec, and other communities within the Lake Champlain Basin.

USA: New York; Vermont
Canada: Quebec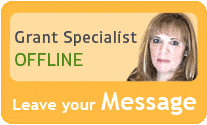 Our team of researchers and grant specialists review hundreds of funding resources daily to make sure GrantWatch.com provides members with the most up-to-date grants.
We have grants for: