Volunteer Generation Fund (VGF) Grant
Grants to Iowa Nonprofits, Agencies, Schools,
and IHEs to Increase Volunteer Opportunities

Iowa Commission on Volunteer Service (Volunteer Iowa)

11/14/17 3:00 PM CDT
Grants ranging from $5,000 to $35,000 to Iowa nonprofit organizations, government agencies, schools, tribes, and IHEs to develop and strengthen volunteer infrastructure throughout the state. This program seeks to increase volunteer capacity, connect volunteers with opportunities to serve, develop volunteer programs, and promote volunteering.

The purpose of this Request for Application ("Application") is two-fold:

1. To solicit applications from existing programs updating their progress-to-date on current grant activities, including program goals of increasing the engagement of Iowans in meaningful service and increasing volunteer opportunities through development of Volunteer Centers or expanding existing Volunteer Centers. In addition, current grantees will report on any proposed changes to activities or other major modifications to the current grant. Information from the Application will be used to evaluate program progress and determine whether continued funding is merited and, if so, whether the level of funding proposed for 2018 is justified.

2. To solicit applications from public or nonprofit organizations wishing to plan for and develop functions of a volunteer center. Volunteer centers provide the following services external to their own organization: a) connect people with opportunities to volunteer and serve, b) increase capacity for organizations to engage volunteers in meaningful service, c) promote volunteering and d) develop internally and/or support partners in developing local programming/projects designed to utilize volunteerism as a solution to community problems.

Key Functions:

1. Connect people with opportunities to serve.

a. Build relationships with local nonprofits, schools and government entities that utilize volunteers in order to learn about their volunteer needs and to refer prospective volunteers to their organizations based on the volunteer's skills, interests and abilities.

b. Use, update and maintain an active Get Connected account for the purposes of volunteer recruitment and management. Work with local volunteers and agencies to register and utilize Get Connected as the portal for volunteer recruitment, matching and data collection. (Training and technical assistance on the Get Connected statewide platform will be provided to grantees to enable them to effectively utilize this system to increase their capacity to recruit and match volunteers to meaningful roles based on skills and interests.) Grantees may request approval to have an alternative locally administered online connecting site with functionality that connects nonprofits' volunteer opportunities and volunteers and the ability to manage volunteers during times of disaster. These grantees not participating in the statewide platform must maintain an updated posting on the statewide site with information and zip codes included for their service areas and a link from the system to their local site to facilitate volunteer connection.

2. Increase capacity for organizations to engage volunteers in meaningful service.

a. Increase the capacity of organizations to implement effective volunteer management best practices, such as by providing or partnering to provide coaching, training, technical assistance, professional development opportunities, best practice sharing, and/or support.

b. Work with nonprofits, schools and government organizations to identify skill-based volunteer opportunities.

c. Engage skill-based volunteer(s) within your own agency.

d. Share information about the Employer Volunteer Initiative and the benefits of employee volunteerism with employers.

e. Develop a fee-based program including community research, program development, marketing, training, recruitment, placement, tracking and evaluation and continuous improvement for the project.

f. Ensure participation from organization leadership, a board member, and volunteer manager (or relevant staff) in the Service Enterprise Initiative, including an assessment, check-in meetings, and training modules. Work toward becoming a certified Service Enterprise or serve as a hub.

3. Promote volunteering.

a. Develop a community volunteer recognition program, including submission of at least one local nominee for a state volunteer award.

b. Conduct one-day project activities for Martin Luther King, Jr. Day of Service (on MLK Day annually) and 9-11 Day of Service and Remembrance (on 9/11 annually) and consider participating in other Days of Service, as appropriate for the community and program design.

4. Develop internally and/or support partners in developing local programming/projects designed to utilize volunteerism as a solution to natural disasters and other community problems.

a. In partnership with local emergency management officials develop or support an existing system for engaging unaffiliated volunteers during times of disaster (several national models are available for consideration).

b. Identify other programming that can be operated/managed by the Volunteer Center to address community needs, such as service-learning. Applicants are encouraged to consider programming that will generate revenue or resources as a way to build sustainability for the project.

c. Engage volunteers in meaningful service within the Corporation for National and Community Service's focus areas: education, healthy futures, environmental stewardship, veterans, economic opportunities, and disaster preparedness/response and/or state priorities including programs that work with unserved or underserved communities in Iowa, disaster response, the Iowa Reading Corps, Refugee RISE AmeriCorps, Summer Youth Corps and Green Corps.

It is anticipated that five to ten grants will be awarded.

Applicants may request $5,000 - $35,000.

The grant agreement period is January 1, 2018 - December 31, 2020.

Current Volunteer Generation Fund (VGF) grantees are welcome to apply in this competition. New organizations that have the capacity and funding to support Volunteer Center functions are also eligible to apply.

The following entities are encouraged to apply: nonprofit organizations, state agencies and local governments, elementary and secondary schools, Indian tribes, colleges and universities, community and faith-based organizations, labor organizations, partnerships and consortia, or intermediary organizations representing a combination of these or similar groups working together.

This application is designed for organizations that propose to operate in the State of Iowa. There may be a possibility for Iowa-based programs to benefit other states (because of physical proximity), but program activities and services must be designed to primarily benefit the State of Iowa. If a benefit is expected for a neighboring state, this should be outlined in the application, so that Volunteer Iowa staff can discuss this impact with the state service commission of the other impacted state(s).

Volunteer Iowa hosted a VGF grant overview webinar on October 10, 2017. View the recording here:
https://attendee.gototraining.com/r/3710893911148115457

An additional technical assistance webinar will be held for new applicants if requested by one or more prospective applicant in the "Ask a Question feature" in IowaGrants between the October 10th overview webinar and the November 2nd deadline for questions. If requested, details for the webinar will be posted in the "Ask a Question" section of IowaGrants. If this webinar is not requested it will not be held.

Local minimum matching requirements vary based on the population of the largest city within the organization's service area (based on the average population from the 2010 census data). Matching above the minimum level is encouraged and applicants providing additional matching funds will receive additional points in the grant scoring process. Match can be cash or in-kind, but must be appropriately documented in accordance with federal OMB circulars and regulations.

Minimum Matching Requirement:
-Largest city population within service area is 20,000 and greater: 50%
-Largest city population within service area is 10,000 - 19,999: 40%
-Largest city population within service area is less than 10,000: 30$

In order to maximize resources, Volunteer Iowa intends to fully award all VGF funds. Therefore, if any current grantees do not intend to apply for continued funds, please send notification as soon as possible, but no later than November 1, 2017, to Michelle Raymer.

All applicants who wish to receive a Volunteer Generation Fund (VGF) grant must utilize the IowaGrants system to submit their request. The IowaGrants system will be open for applications on or before October 5, 2017. Individuals who do not have an account must register to obtain one.

In order to ensure equitable treatment for all applicants, any questions must be submitted through the Ask a Question feature in IowaGrants. This feature is viewable once you have logged into IowaGrants. Responses to questions will be posted on the Funding Opportunities Details page for the opportunity in IowaGrants. The final date for submitting questions is November 2, 2017 at 5:00 PM.

Proposals and associated attachments must be submitted to the Iowa Commission on Volunteer Service via the Iowa Grants Management System by 3:00 PM CDT on November 14, 2017.

Deadlines and Timeline:
-RFA Released: September 27, 2017
-Application Open in Iowagrants (www.IowaGrants.gov): October 5, 2017
-Overview Webinar: October 10, 2017, 2-3 PM
-Letters of Discontinuance due to Volunteer Iowa: November 1, 2017, 5 PM
-Clarification Questions due to Volunteer Iowa: November 2, 2017, 5 PM
-Responses to Clarification Questions posted: November 6, 2017, 5 PM
-Application Proposals due to Volunteer Iowa: November 14, 2017, 3 PM
-Clarification/Negotiations: December 1-11, 2017
-Grant Agreements sent: December 19, 2017
-Start Date: January 1, 2018

Before starting your grant application, please review the funding source's website listed below for updates/changes/addendums/conferences/LOIs.
Register on IowaGrants to apply:
https://entaa.iowa.gov/entaa/sso?appId=ITE_BUGS&callingApp=https://www.iowagrants.gov/login.do&tab=createacct

Michelle Raymer, Program Officer
515-348-6235
Michelle.Raymer@iowaeda.com

USA: Iowa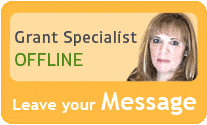 Our team of researchers and grant specialists review hundreds of funding resources daily to make sure GrantWatch.com provides members with the most up-to-date grants.
We have grants for: