$500,000 Grant Awarded to Animal Shelter in Virginia
If you've ever read anything I've written, you'll know I love covering issues that help people in their day-to-day lives. However, one of my great loves is being able to write about funds that go towards helping animals. So, naturally I wanted to write about this grant awarded to a Virginia animal shelter. After all, my parents raised me to love animals, whether they were pets or wild animals like lions and tigers. I've had two dogs in my life, both boxer breeds, and I miss both of them so much.
But I also know that there's so much more of a story to tell around organizations like animal shelters that provide much-needed help to animals. That's why I'm so excited to tell our readers about Angels of Assisi, an all-inclusive animal shelter and community organization, receiving a $500,000 grant.
Before I start this story, here's a grant we have listed on GrantWatch for Alabama nonprofits for programs that benefit companion animals.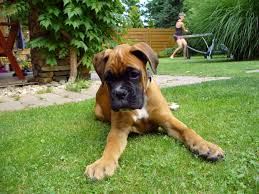 Let's Talk a Bit About This Animal Shelter
So let me share a bit of background of this shelter and why it's so amazing they received this grant. According to the shelter's website, the organization is working to reimagine what a shelter really does. They provide services, programming, and resources to help animals within the community that they serve in southwest Virginia and West Virginia.
Here are some of the services that Angels of Assisi offers:
Adoption Center
Farm Sanctuary
Community Pet Hospital
Rural Veterinary Care
Cruelty Investigations
Disaster Response
Safety Net Program – for those needing temporary help due to domestic violence or emergency situations
This last service means that the shelter even allows for people fleeing horrible situations to bring their pets. This is so heartwarming! And, it's a service that can be so helpful to those going through domestic violence can be keeping them together with their pets.
So, What Will This $500K Grant Go Towards?
Here are some of the ways that Angels of Assisi's grant award will benefit the community. This image below speaks to the kind of incredible work that the animal shelter currently focuses on.
The $500K grant will actually go directly towards the funding of Angels of Assisi's new $3 million facility. The new space will have more parking and exam rooms and upgraded suites, plus additional upgrades. This will mean that more people can stay with their beloved pets in addition to the above enhanced services. Unfortunately, the COVID-19 pandemic has actually caused delays in this project because it has caused delays in steel delivery, but Angels of Assisi is ready to move forward.
GrantWatch Shares Important Stories With Subscribers
Stories like this are honestly both heartbreaking and heartwarming. So many animals are abandoned or their owners are struggling and need help. That's why it's critical for shelters like this one to work hard to offer services and resources. Interestingly enough, as of 2018, over 68% of people in the state of West Virginia own pets . That's why it's so amazing to see grant funds go to such a worthy cause. And, we do have a Pets/Animals/Wildlife grant category for interested subscribers. (And we also have an entire category for domestic violence-related grants.)
If you have any questions regarding these grant categories, or any other, feel free to reach out! You can reach our amazing customer support team members by calling 561-429-4129.