Last Sunday, was the engagement party for my nephew, who just graduated medical school in New York. The event was in the backyard of the home of his future in-laws in the Los Angeles area. He traveled to LAX to attend his own party in a socially distanced environment. It is both exciting and strange to observe that life goes on in this mask-wearing "new normal."
His future father-in-law is an attorney and well-known sports agent in Los Angeles for Major League Baseball players. He has been an agent for 30 years and has, to date, negotiated over $1 billion in salaries. He explained on his YouTube channel that this year has been a struggle for him and all the players and the owners because of the pandemic. Some players received no salary in 2020 and others only 10% or 20% compared to the previous year because of the shortened season and smaller industry receivables.
Even professional baseball players have taken a financial hit during this pandemic. Everyone has been hurt, and utilizing government loans and grants are a necessity in almost every industry.
My baseball-themed weekend was bittersweet, especially with the sad news of the death of the legendary Hank Aaron.
Henry Louis "Hank" Aaron was a Hall of Fame baseball great who is best remembered for breaking Babe Ruth's lifetime and hallowed home run record of 714, on April 8, 1974, when he hit his 715th home run. Playing against the Los Angeles Dodgers in Atlanta, the video of that historic event can be viewed on Facebook, and listening to Vin Scully describe the scene as the fireworks boomed in the background, is classic.
The 50,000 fans in Atlanta celebrated in what was arguably baseball's most iconic moment when native son Hank Aaron became a citizen of the world. During the home run race, the country was divided; those who were rooting for him to break the record and those who could not bear to see The Babe's 40-year achievement be broken by a person of color. Hank received daily hate mail and death threats.
As the march to break the record continued and was becoming imminent, newspapers at the time pre-wrote two columns that were ready for publication. One was the amazing story that chronicles the home run race, and the other article was Hank Aaron's obituary. At the time the law enforcement agencies warned the media to take these racially based threats against Aaron seriously.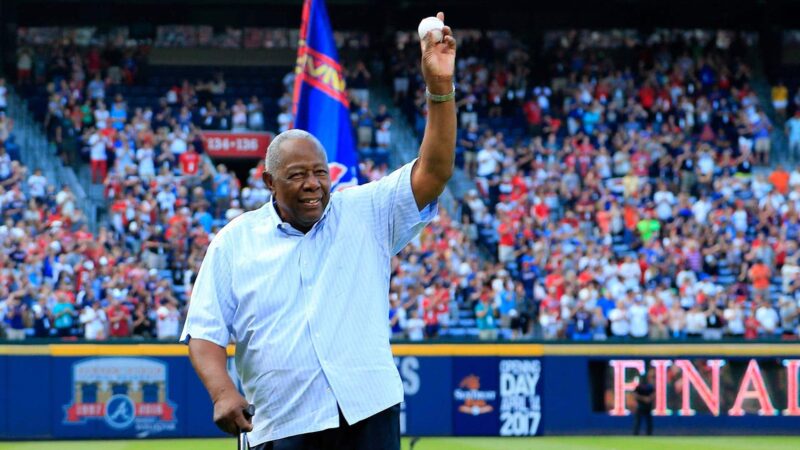 I remember Hank Aaron as the iconic player who proved himself to be as good or better a major league player as the Great Bambino (Babe Ruth). In an interview, Hank Aaron explained that his Atlanta-based Chasing the Dream Foundation was his heartfelt legacy. His business advisor Allan Tanenbaum commented.
"After Henry broke the record, he could have retired as one of the greatest baseball players ever. Instead, he began again and is now one of the most inspiring philanthropists ever." — Allan Tanenbaum
And now the baseball world has decided to include the records of black players from 1920 to 1948 that were prevented from playing in the all-white major leagues. This long-overdue recognition of their talents will no doubt realign a lot of baseball statistics.
Josh Gibson, an all-star player of the Negro League in 1941, was such a talented player that he became known as the Black Babe Ruth.  Once the statistics are integrated, the argument may be moot. Hank Aaron broke the 714-career home run record of The Babe. Fans may soon realize that Babe Ruth was more accurately the white Josh Gibson because his plaque at the Hall of fame states that Gibson hit not 714 homers, but 800 career home runs.
There are grants available for sports and recreation. Here, find two aimed at youth recreation:
A grant to turn vacant lots into recreation areas in New Jersey, Michigan, Wisconsin and Ohio.
A grant to build recreational trails in Missouri.
If you have any questions regarding these grants or the grant category, feel free to reach out! You can reach our amazing customer service team through this form on our website. Or, if you need immediate help, feel free to reach out to us directly at 561-249-4129!
---
About the Author: Jake Tewel has an undergrad degree from YU and Masters degree from University of Detroit, is a retired wine seller and caterer. Jake is a best friend, great neighbor, your go-to travel person, father, grandfather, and loving husband. He is now focusing his efforts on heart-healthy nutrition, exercise, and travel.