Want to Volunteer in Your Community? These Grants Can Help You
Volunteering is essential to maintaining a healthy, safe and prosperous society. With the beginning of spring approaching, it is the perfect time to set some volunteer goals for yourself. With warm weather near, many organizations will be planning outdoor events, both to accommodate COVID-19 concerns as well as take advantage of the (hopefully) nice spring weather, so take the time to reach out to your local organizations and see how you can help them in their efforts!
Where to Volunteer?
Boys and Girls Clubs
Schools
Churches
Soup kitchens
Local youth sports teams
Animal shelters
Political campaigns
Food banks
Public libraries
Community gardens
Community arts centers
Hospitals and nursing homes
9 Grants for Community Projects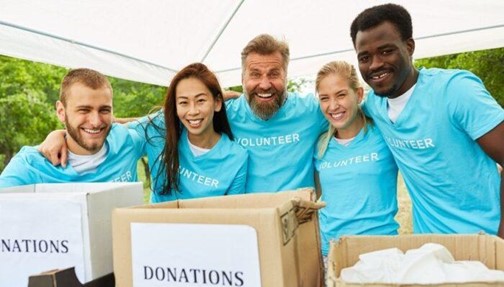 About GrantWatch
Looking for similar grants for yourself or your organization to help volunteer? Be sure to subscribe to GrantWatch to get full access to their site. This includes access to the amazing exact-keyword search tool as well as eligibility and application information for close to 8,000 grants. There's even an entire grant category specifically for both community services and community/economic development grants.