Celebrate National Alabama Day with These Five Grants
Editor's Note: This is part of a series recognizing each of the 50 states by providing state-specific grants for each. These articles follow the National Day Calendar Year. The calendar began celebrating each state in the order they entered the union in 2017 starting the week of Independence Day. Alabama was the 22nd state to join the union and is celebrated on Dec.14.
So, in honor of National Alabama Day, GrantWatch is sharing some of its favorite grants below that are specifically for the state.
Alabama is well-known for its southern hospitality, ethnic cuisine, and sweet tea. In addition, the state is also famous for college football. The Alabama Crimson Tide football program has won five of the last 11 national championships in college football.
The state has many nicknames including the Yellowhammer State after the state bird, the Heart of Dixie, and the Cotton State. It is also one of the leading producers in iron and steel and even is home to the Iron & Steel Museum of Alabama.
Along with these interesting facts about Alabama for National Alabama Day, here are a few other facts you might not know about the state.
10 Fun Facts about the Heart of Dixie
The first rocket that allowed for humans to go to the moon was built at NASA Marshall Space Flight Center in Huntsville, Alabama.
In 1968, the first 911 call took place in Haleyville, Alabama.
Both Booker T Washington (Of the Tuskegee Institute), George Washington Carver (an American inventor), and Helen Keller (a disability activist) were all born in the state of Alabama.
The state constitution is the longest out of any other's states.
The national flower for Alabama is Camellia.
In addition, it was the first state to declare Christmas a legal holiday.
Windshield wipers were created in Alabama.
The American Civil War also started there.
Mardi Gras was first celebrated there.
Lastly, Alabama's state insect is the Monarch butterfly, see the picture below ?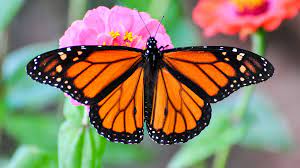 Five Alabama-Specific Grants for National Alabama Day
GrantNews Notes
GrantWatch has an entire website dedicated exclusively to grants for Alabama. You can also find grants for all the other 49 states, as well as the territories and some international regions. All you have to do is use the search bar and change the geographic focus option to match.
Also, make sure to sign up for a paid subscription to GrantWatch to gain access to all of the tools available and the full grant information.