Celebrating Korean American Day 2022
Korean American Day is a celebration of the first arrival of Korean immigrants to America. This day focuses on the contributions that Korean Americans have made to the United States since their arrival. However, it is important to not forget to celebrate Korean culture as well.
America is a fascinating example of how a country can benefit from diverse racial, ethnic, and cultural backgrounds. After all, one in seven U.S. residents is an immigrant, according to research from the American Immigration Council.
10 Notable Korean-Americans
1. Recently, Miss Alaska Emma Broyles won the 100th annual Miss America pageant. She is the first Korean-American contestant in its history to win the crown. She also stated how the pageant has become 'incredibly progressive'. Click here to discover grants for Women.
2. At 17 years old, Chloe Kim is the youngest woman to win an Olympic snowboarding medal and also the only Korean-American to win a gold medal in the Winter Olympic Games. Click here to discover grants for Youth.
3. After immigrating to the U.S. from South Korea in 1981, the husband and wife team, Do Won & Jin Sook Chang, the team opened up their first clothing store and later co-founded the Forever 21 retail clothing/fashion conglomerate. Click here to discover grants for Businesses.
4. Dr. Tom Kim has operated the Free Medical Clinic of America in Knoxville, Tennessee — a nonprofit, Christian mission that provides free healthcare services for the working class poor of his community who lack medical insurance. In 2013, to commemorate the 20th year of his clinic, he was also recognized on the floor of the U.S. Congress. Dr. Kim's efforts have also resulted in additional clinics in four other counties in Tennessee. Click here to discover grants for Health & Medical.
5. Dr. Larry Kwak is world-renowned for his innovations in immunology and cancer vaccines. In addition, he was named as one of TIME Magazine's 100 Most Influential People in 2010 for his 20-year commitment to the science of cancer immunotherapy. Click here to discover grants for Research & Evaluation.
cont.
6. Sae-Ju Jeong was named the 2020 EY (Ernst & Young) Entrepreneur of the Year. In 2008, Jeong co-founded Noom — a wellness, lifestyle, and weight-loss App launched in 2016. It is noted that in 2017, the U.S. CDC (Centers for Disease Control and Prevention) also gave Noom its seal of approval for its effectiveness in diabetes prevention. Click here to discover grants for Entrepreneurs.
7. James Park is the co-founder and CEO of Fitbit — the popular wireless activity tracker. Today, Fitbit has more than 29 million active users worldwide and has sold more than 120 million devices. Click here to discover grants for Technology.
8. Gideon Lee Yu, was the first minority president of an NFL team in the league's history and is also the current co-owner of the San Francisco 49ers. Prior to his involvement with the 49ers, he had also served as the chief financial officer (CFO) of both Facebook and YouTube. Click here to discover grants for Sports & Recreation.
9. Colonel Young-Oak Kim was the first Asian-American to command a combat battalion during wartime. While serving the U.S. Army for nearly 30 years, he became the most decorated Korean-American. After retiring from the U.S. military, Colonel Kim established numerous community-based organizations dedicated to helping the underprivileged youth, battered women, and the elderly. For this reason, in 2009, the Central Los Angeles Middle School was renamed to Young Oak Kim Academy in his honor. Click here to discover grants for Veterans.
10. Emil J. Kang was the first Asian-American to head a major symphony orchestra, as well as the first Korean-American to be nominated by the president of the United States for membership in the National Council on The National Endowment for the Arts. Click here to discover grants for Arts & Culture.

The Progression of Cultural Appreciation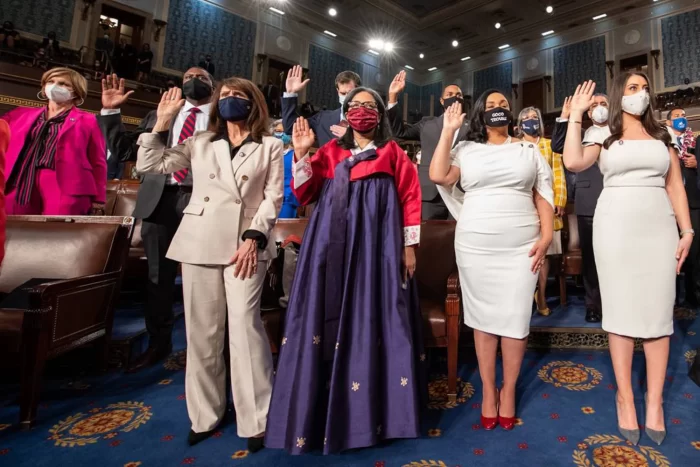 While an appreciation for Korean culture can help people become more open to other cultures, it doesn't guarantee the reduction or elimination of anti-Asian hatred and discrimination. However, there have been various initiatives and funding addressing race, ethnicity, and culture.
One of those is the introduction of Ji-Young — the first Asian American Muppet to be welcomed to Sesame Street. Korean American herself, Muppet puppeteer Kathleen Kim, spoke out about her ambitions for her role. "My one hope, obviously, is to actually help teach what racism is, help teach kids to be able to recognize it and then speak out against it."
Storytelling continues to be a powerful tool. It helps to fight prejudices and biases by connecting people through our shared humanity. KoreanAmericanStory.org is a 501(c)3 nonprofit organization with a mission to capture and preserve the stories of the Korean American Experience.
It's important to embrace all people, languages, food, and cultures — even if they are different. After all, we as humans have far more similarities than differences. Happy #KoreanAmericanDay to all our readers.