Help Your Business During This National Small Business Week 2022
National Small Business Week 2022 celebrates the resiliency and tenacity of America's entrepreneurs who are doing their part to power our nation's historic economic comeback. Throughout May 1-7, the U.S. Small Business Administration (SBA) recognizes the critical contributions of America's entrepreneurs and small business owners.
SBA and SCORE Hosts Free Summit
During May 2-5, 2022, a free, four-day virtual summit will be hosted by the U.S. Small Business Administration and SCORE. This 4-day, action-packed event will include honoring small businesses around the country. Subsequently, there will also be educational sessions, online business resources, and exciting speakers present.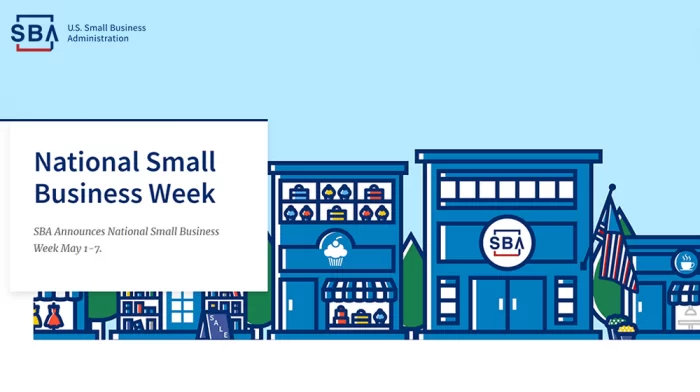 This year's theme, 'Building a Better America through Entrepreneurship', will give attendees access to critical federal resources, learn new business strategies, meet other business owners, and chat with industry experts! So, join the free virtual summit at SBA.gov/national-small-business-week
In addition, National Small Business Week recognitions and educational sessions will occur throughout each of the SBA's 10 regions and 68 district offices.  To register for more National Small Business Week events, visit www.SBA.gov/events
Funding for Small Businesses
As outlined on their website, The SBA does not provide grants for starting and expanding a business. Rather, the SBA provides resources on how to Plan, Launch, Manage, and Grow your business. However, if you are seeking grants for small businesses, we would recommend using the leading grant listing directory, GrantWatch.com.
There are currently more than 1,000 grants available to small businesses (aka for-profits). Nonetheless, you must thoroughly read and ensure you meet the eligibility criteria for these funding opportunities before applying. Although they are not a common occurrence, GrantWatch also lists grants specific to startups and entrepreneurs.
The Top 3 Business Grants This Month:
$250-$500 Grant to Female Entrepreneurs for Business Development
$5,000 Grant to For-Profits to Support Business Development
$10,000 Grant to Black Female Business Owners
A MemberPlus+ subscription is required to view the full grant details (including the eligibility criteria and application information) on GrantWatch.
National Small Business Week celebrates its 59th year!
National Small Business Week (NSBW) was first proclaimed by President John F. Kennedy in 1963, to honor the top entrepreneurs in every state with awards and special recognition. After this inaugural celebration, the week became an annual practice to encourage other small business owners and enable them to learn from the success stories of the top performers.
National Small Business Week is a time to honor and celebrate America's entrepreneurs and innovative startups.

Isabella Casillas Guzman, 27th Administrator of the SBA
For almost 70 years, the U.S. Small Business Administration has worked to assist and counsel small businesses to flourish in the land of opportunity. Small businesses in America, are defined as independent businesses that have fewer than 500 employees. Today, there are 32.5 million small businesses in the U.S., which roughly make up around 99% of all the businesses in the country.
To conclude, we wish our readers a Happy #NationalSmallBusinessWeek!